Outbrain Rallies an Additional $35 Million

Comapny is well on its way to reaching $1 billion valuation.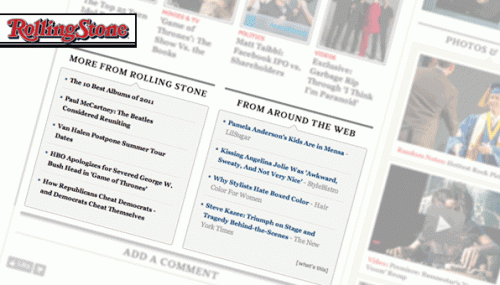 Outbrain has now raised a total of $99 million after tacking on another reported $35 million this week. The content recommendation company is said to be targeting a valuation of $1 billion, and will look to raise $100-300 million in order to roll out its IPO.
Of course right now everything is speculative, and despite the flurry of investments into Outbrain, no statement has been issued regarding a possible IPO, new product launch or acquisition. The company has only stated that its investment rounds are nothing more than fundraising opportunities. What exactly they are fundraising for remains a mystery.
Outbrain's product is innocuously positioned at the bottom of content pages, and offers readers links to similar content. The company reports that the product has been installed on more than 100,000 sites, including a network of 700 "premium publishers." Also, the company says that it offers up more than 100 billion recommendations each month.
Meet the Author
---