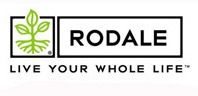 A week after executive vice president and group publisher MaryAnn Bekkedahl announced her resignation from the company, Rodale has implemented a series of personnel changes across the organization, including editorial, operations, IT, communications and finance.
The new structure will be led by Gregg Michaelson, who has been promoted from executive vice president of customer marketing to president of integrated marketing and sales, and chief marketing officer. In addition to the consumer marketing group, Michaelson will oversee print and digital advertising sales and marketing, events, custom publishing and Rodale's business and marketing intelligence assets.
"By creating this collaborative group under Gregg's able leadership, we will be able to connect Rodale's media touch points with all the powerful capabilities we have on the consumer side, including research, circulation, retail, customer relationship management and our customer database," chairman and CEO Maria Rodale said in a statement announcing the changes.
On the edit side, Bill Stump was promoted to senior vice president and editorial director for Prevention, Organic Gardening and Rodale.com; David Willey, who serves as senior vice president and editor-in-chief of Runner's World and editorial director of Running Times, also will serve as editorial director for Bicycling; and Karen Rinaldi was promoted to executive vice president and general manager/publishing director for Rodale Books.
David Zinczenko will continue to serve as senior vice president and editor-in-chief of Men's Health and a editorial director of Women's Health. Michele Promaulayko will continue to serve as editor-in-chief of Women's Health and report to  Zinczenko, Rodale said.
Elsewhere, Tom Pogash was promoted to CFO; CIO Ken Citron also will serve as COO; and Robin Shallow, vice president of brand communications and PR, was promoted to executive vice president of communications.
Last week, Bekkedahl said she decided to leave the company to pursue "digital and new media opportunities." Bekkedahl oversaw the sales and marketing teams for Rodale's stable of magazines.
In July, Rodale president and CEO Steven Pleshette Murphy stepped down and left the company. He was replaced as chief executive by chairman Maria Rodale, granddaughter of founder J.I. Rodale.