Arianna Davis was appointed as digital director of O, The Oprah Magazine's latest venture, OprahMag.com, a new website set to launch this fall. While existing as a stand-alone site, OprahMag.com has the same mission as the glossy to "bring joy and a sense of possibility to help women reach for their dreams, experience personal growth, express their individual style and love the journey." Davis will begin this role immediately.
Davis most recently served as a senior features writer at Refinery29 since 2016, where she oversaw special projects and created content for the site's channel, Unbothered, which is aimed at R29's black, millennial audience. She is rejoining O, The Oprah Magazine, where she had served as an associate editor under editor-at-large, Gayle King, up until 2015. She previously led the magazine's Live Your Best Life section.
The site, coming 18 years after the launch of Oprah's namesake magazine, will share similar values to the print publication, according to Kate Lewis, Hearst Magazines Digital Media SVP, editorial director. "O Mag beautifully helps its readers live their best lives. The site will be an extension of the vision, mission and overall DNA of the magazine which has been so successful for so many years," Lewis said.
---
Here are the rest of this week's people on the move…
GQ has made two additions to its editorial staff this week. Julia Ioffe and Alice Gregory will be joining the brand as GQ correspondents, Gregory starting later this month and Ioffe appearing in the July issue.
In her new role, Ioffe will cover politics and national security. She arrives from The Atlantic, where she was a staff writer, and previously contributed a profile of Melania Trump, which GQ published in 2016.  Prior to joining The Atlantic, she was fired from Politico for tweeting an "R-rated" comment about Donald Trump and Ivanka Trump.
Gregory is an essayist who has had work appear in The New Yorker, T, and GQ. As a GQ correspondent, she will write both essays and reported features.
Former Newsweek president and worldwide publisher Gregory Osberg has been named CEO of F+W Media, following a six-month stint as interim CEO for the brand after Tom Beusse was ousted from the position in January. Osberg also announced the recent appointment of Kenneth Kharbanda to CFO of F+W Media, who will be working closely with the venture backers of the company. Both Osberg and Kharbanda began their roles immediately. 
Prior to joining F+W Media, Osberg was founder and CEO of Revlyst, a revenue catalyst and strategic consultancy, and before that served as publisher and CEO of the Philadelphia Media Network. He also spent eight years at the Washington Post, Co. Kharbanda has more than two decades of executive experience, serving as CFO at the Daily Racing Form and BizCredit, and the acting CFO at KGB, Inc., and senior roles at Time Warner, Inc.
Board of Directors member Terry O'Toole said Osberg was hired "to do a thorough assessment of our company and develop a new strategy for F+W going forward. In short order, he and his team developed and began executing a strategic growth plan that will enhance the engagement of our various enthusiast communities and diversify our revenue streams."
Meredith Corp. has tapped Amy Conway as editor-in-chief of Health, effective immediately. In her new role, she will oversee content and editorial operations for the brand. Conway most recently served as EIC of Martha Stewart Weddings since January of 2016 and has worked under the Martha Stewart brand for years as both a writer and editor.
Sarah Gray Miller has departed from her role as editor at Modern Farmer along with two other editorial staffers. Joining the brand in 2015, Gray Miller had taken the reins and used her experience as a former editor of Country Living and the founding editor of Budget Living, to help revive the brand after the dismissal of founding editor Ann Marie Gardner in 2014.
No new editor has been named yet, but the magazine did announced that it will be shuttering its quarterly print edition and focusing on a 24/7 digital model.
Bloomberg Businessweek tapped Silvia Killingsworth as its newest digital editor, where she will be responsible for editing features and developing the brand's digital expressions. Killingsworth formerly worked as an editor of The Awl, as well as managing editor of The New Yorker.
Penske Media Corp. tapped a former Disney executive as its new SVP and general manager of operations. Tom Finn, who most recently served in the role of chief financial officer at ESPN Star Sports in Singapore, had spent a decade before that with Disney as an operations executive, focusing on managing the financial and capital aspects of its media networks.
Finn be working with PMC business leads on a variety of the company's brands and on international business accounts, where he will help to grow initiatives and achieve business plans, amongst other unspecified responsibilities. He will report directly to COO George Grobar. This hire comes after the recent acquisitions of Robb Report, SheKnows Media and a majority stake in Rolling Stone.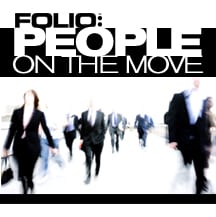 WWD made several promotions this week including the move of Kathryn Hopkins from residential real estate dirt editor to senior financial editor. Maxine Wally was promoted from copy editor to eye reporter and former editorial and web coordinator, Anne-Aymone Gheerbrant, was promoted to copy editor/web coordinator (Paris). Finally, Martino Carrera was moved up from editorial intern to Milan reporter.
Thrive Global, a new brand from Arianna Huffington that works to counter corporate burnout culture, tapped Marina Khidekel as its editorial director. Khidekel most recently worked as a senior deputy editor at Women's Health where she oversaw health and wellness features. In her new position, Khidekel will expand how Thrive collaborates with its contributors as well as work to bring in new voices that support the missions of Thrive.
"As a leader of our growing editorial team, Marina will leverage her deeply rooted experience in research, reporting and storytelling to bring together the latest science, ancient wisdom and new role models to help our readers around the world make the changes they want in their lives," said Huffington.
Sam Fellman was tapped as Business Insider's next military and defense editor. Fellman most recently served as managing editor of Task & Purpose and before that, as managing editor at BuzzFeed. A graduate of the U.S. Naval Academy, he brings to this role an extensive background in military service and reporting, with experience as managing editor at Navy Times and working as a beat reporter covering U.S. Navy personnel and operations.
Business Insider also promoted former education reporter, Abby Jackson, to the telecommunications company beat. Prior to joining Business Insider in 2015, Jackson had worked in the chief investment office and treasury of JPMorgan.
Lauren N. Williams was hired as an editor covering culture at The Atlantic this week. She comes from Essence where she served as a features editor.
Baz Hiralal, former online editor at The Deal where he was best known for his "Movers & Shakers" column, is leaving the magazine after nearly 15 years to join Leadership Connect. He will serve as a senior content manager, news media at the company and will write a personal column as well as lead the push towards upgrading digitally.