OpenGate Capital Launches Media Acquisitions Group

Owners, management of TV Guide Magazine to broaden focus.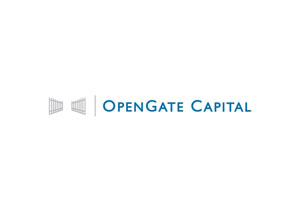 OpenGate Capital, a global private buyout firm, splashed into media with the acquisition of TV Guide Magazine five years ago. Now they're making a dedicated play into the industry.
The investment company has launched OpenGate Media Group to focus on buying more media properties, while expanding media-related activities in its existing ventures. Including TV Guide Magazine, OpenGate owns and operates six media entities that account for nearly $1 billion in aggregate revenue.
Jack Kliger and David J. Fishman will head the new division as partners. Kliger and Fishman have helped manage TV Guide Magazine since the purchase and were recently named CEO and COO, respectively, although the former had been "acting" CEO since 2009.
"TV Guide Magazine was, at first, an opportunistic acquisition for OpenGate. We saw a great brand with great potential and quickly realized there was a lot of hidden value. We reshaped the publication and hit a home run," Andrew Nikou, CEO and founder of OpenGate Capital, says in a statement. "From this hard work, we have built a team of experts that have navigated through the print-to-digital media upheaval and now have the systems, products and people that can create real value in other media assets."
Kliger adds: "OpenGate Media Group has several clear advantages. First, TV Guide Magazine has an efficient infrastructure in place that will enable the media portfolio of this division to grow. Secondly, the platform can facilitate partnerships with international brands that want to develop a presence in the North American Market."
Under OpenGate ownership, ad pages for TV Guide Magazine have jumped more than 20 percent, though circulation and sale prices have dipped.
TV Guide Digital is a separately-held entity, owned by CBS. The digital and magazine products were split by original owner, Macrovision, in 2008.
Meet the Author
---