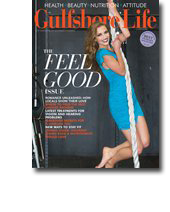 Open Sky Media, a portfolio company of Chicago-based private equity firm Hadley Capital, is expanding its network of regional magazines with acquisition of several properties from Gulfshore Media LLC. Terms of the deal were not released.
The Florida-based Gulfshore Media division will now be among the largest of Open Sky Media's (OSM) five regional offices. The deal includes monthlies Gulfshore Life and Gulfshore Business, and annual titles like Gulfshore Life At Home, Forever Young, the Southwest Florida Guide to the Arts and several custom publications for local Florida organizations.
OSM has been rapidly expanding its regional publishing business with several acquisitions in multiple markets. As previously reported in November by FOLIO:, the company—which formed in March 2011 when it acquired titles Austin Monthly, Austin Monthly Home, and San Antonio magazine from Wisconsin-based Conley Publishing Group—is looking to have a portfolio of ten to twelve titles over time. In August 2011, the company acquired Slice magazine, which serves the greater Oklahoma City area.
"Open Sky Media is a very attractive buyer because of their interest in the city magazine space and belief in long-term prospects for that industry," says Dan Denton, president of Gulfshore Media LLC.
In 1999, Denton bought the titles and then in 2004 sold Gulfshore Media to CurtCo Publishing. In 2010, CurtCo Publishing sold Sarasota and Gulfshore Life magazines back to Denton. When asked why he decided to sell the Gulfshore title again, Denton says he is looking to focus on his other regional title.
"I have 30-plus years of involvement with the Sarasota titles and founded the main magazine," says Denton. "I originally sold them and when the opportunity came to buy them back the (Gulf and Sarasota) titles were together so I had to buy the whole business back, which was a terrific opportunity. I was already based in Naples (Gulfshore headquarters) and because I was there I was able to turn around the operation and build a lot of value into it pretty rapidly. As a result, the opportunity arose to spin off the Naples division and return to Sarasota."
Sarasota Magazine has an audited distribution of 21,100 average monthly copies, selling about 4,500 on newsstands. SarasotaMagazine.com gets about 20,637 unique visitors per month. Gulfshore Life has a total monthly distribution of 24,000 copies, 4,000 of which are sold on newsstands.
"The re-tooling of the business that we're all going through in relation to digital initiatives, sometimes it's easier to do on a smaller scale with a group of people you've worked with for a long time and not have the pressures of scale and always looking for opportunities to build a business with a broader footprint," says Denton. "The option here is to concentrate on one city magazine property and build it out and really work with it as opposed to expanding into other markets which had been our direction before."
According to a release from the companies, all Naples-based staff and management will be maintained by Open Sky Media. Mediabankers DeSilva + Phillips brokered the deal.