Open Sky Media Acquires Marin Magazine

Publisher looks to add five to seven city and regional titles over time.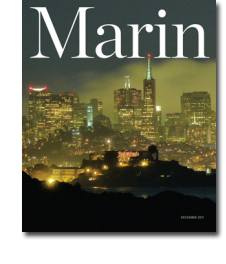 Marin magazine and its accompanying Web and e-commerce sites have been acquired by Open Sky Media, a portfolio company of private equity firm Hadley Capital. Open Sky has been on an acquisitive binge since forming in March.
"Part of what attracted us to Marin is that the brand is well-developed digitally," with an "early presence in mobile," says Open Sky chairman Paul Wormley.
Terms of the deal were not disclosed and Wormley declined to provide further details.
Wormley says that, while it may be a bit of a contrarian view, he is optimistic about the city and regional magazine space. "We view it as a local market play. Other segments of local continue to be healthy. Magazines provide relevant content, and a level of coverage that isn't available of the same quality [just] on the Internet." He says he hopes that Open Sky's brands will have a strong digital presence, providing a "gateway to the print product."
The company—which formed in March when it acquired titles Austin Monthly, Austin Monthly Home, and San Antonio magazine from Wisconsin-based Conley Publishing Group—is looking to have a portfolio of ten to twelve titles over time. In August, the company acquired Slice magazine, which serves the greater Oklahoma City area. "At the group level, our goal is to continue to add in good markets with strong demographics."
Co-founders Nikki and Jim Wood will stay on with Marin magazine, while co-founder and publisher Lisa Shanower plans to move on to pursuits in the digital arena.
Kim Mac Leod, president of Regional Media Advisors, the firm that represented Marin in the deal, expresses a similar optimism for the city & regional magazine space, despite the unprecedented hit it took as a result of the housing market's plummet. "2012 is going to be much more stable," she says. "We're starting to see the M & A market picking up. We've been very busy in 2011, and we're seeing more transactions coming in 2012."
Meet the Author
---