OPA Study: Marketers Prefer Publishers to Facebook

47 percent of respondents believe publishers are the best ad campaign media.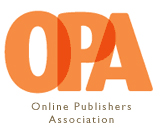 Even though social networks like Facebook are becoming increasingly popular, marketers still prefer content publishers to all other media for online advertising, a new study from the Online Publishers Association (OPA) shows.
"If we think about the conversation that has taken place over the last 12 months, there has been so much focus on programmatic buying," says Pam Horan, president of the OPA. "We wanted to take a step back and better understand what marketers and agencies were thinking about regarding their brand advertising because so much of the focus has been on direct or audience buying. This was an opportunity to hear from a very important voice—a brand marketer."
The OPA collaborated with industry research firm Advertiser Perceptions to conduct the study, which surveyed 251 marketers and advertising agencies online Aug. 7-15. Participants were required to be involved in video and display advertisement decision-making, have a $1 million minimum digital ad spend over the past 12 months and be involved in brand-focused advertising.
Agency and marketer decision-makers reported higher levels of satisfaction with content publishers (78 percent) than with Facebook (51 percent). About 47 percent of decision makers believe publishers are the best media for brand-focused advertising campaigns, compared to 16 percent preferring social media and 13 percent preferring video ad networks.
"They certainly recognize that there is a value in having their messages appear in the publisher's environment," says Horan. "There is a brand halo that exists by having their brand messages on premium content sites over all different types of environments, from social media, ad networks and portals. Marketers really do value having their brands associated with other strong brands."
According to the study, content publishers outpace Facebook across advertising priorities, including:
Offering brand safety (71 percent vs. 36 percent)
Having the best creative options for brand-focused ad campaigns (64 percent vs. 26 percent)
Capturing the attention of the audience (63 percent vs. 29 percent)
Offering a platform where the ads are considered viewable (59 percent vs. 42 percent)
"We find that publishers are perceived as the trusted source," says Horan. "Marketers want their content to appear in (areas) that are brand safe—that came through very loud and clear. If we look at the trends over the last several years, the growth that the marketplace has experienced, a lot of that advertising has gone to social and in particular Facebook. This study further supports the fact that there is a disconnect when it comes to marketers and their agency's perceptions of being able to measure effectiveness."
In addition to providing value and meeting goals, 73 percent of respondents say that content publishers are the best media for delivering target audiences, 63 percent site that it best achieves branding objectives and 61 percent site that it provides the best media brand.
Stay updated on the latest FOLIO: news, follow us on Facebook & Twitter!
Meet the Author
---