Online Publisher's Association Gets New Executive Officers

Professionals from ESPN and The Wall Street Journal tapped.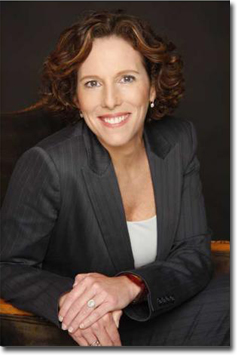 On the heels of its 10th anniversary, the Online Publisher's Association [OPA] announced that the group has selected new executive officers for the 2012 calendar year. The new leadership will assist the industry trade organization to advance the interests of high-quality online publishing and how it is represented before the advertising community, press, government and public.
"We are gathering this week at our 10th Annual Summit, an event that brings together seasoned executives from the country's leading online media brands," Pam Horan [pictured], OPA's president, tells FOLIO: sister publication Audience Development in an email. "The Summit, focusing on new ideas for our next decade of service, is the perfect opportunity to officially welcome our new executive officers to the helm. ESPN's John Kosner and The Wall Street Journal Digital Network's Alisa Bowen, along with the other executive officers, will be instrumental in setting our agenda to further elevate the value of the online content environment. As we look at the year ahead, we are excited for the opportunities online publishers have to help marketers deliver their brand messages online in compelling and impactful ways."
Kosner is ESPN's executive vice president and general manager of digital and print media. Bowen is the general manager of The Wall Street Journal Digital Network. In this new role, Kosner will lead the OPA in its efforts to promote best practices associated with the evolving business of online publishing, according to a news release from the OPA. Peter Naylor, executive vice president of digital media sales for NBC Universal will remain as the group's treasurer. Spanfeller Media Group's president and CEO, Jim Spanfeller, will remain as OPA secretary.
"I am looking forward to taking on this role as chairman at such a transformational time for media," says Kosner in a prepared statement. "The 10th Annual OPA Summit will be a fantastic event that delivers invaluable content and access to influential advertising agencies, lawmakers, technologists and other publishers."
According to the group, OPA member companies have a combined, unduplicated reach of 221.2 million unique visitors a year. The association estimates that they invest over $750 million in the production and creation of original online content annually. To read more about the OPA's strategy around the challenges associated with digital privacy regulation, click here.
The eight newest members joining the OPA include:
* A.H. Belo Corporation

* The Associated Press

* Cox Media Group

* Financial Times

* Future US

* NBC News

* Scripps Networks Interactive

* Spanfeller Media Group
Meet the Author
---