Online Media Companies Evolve Beyond the Banner Ad

Q&A: Samantha Skey, SheKnows CRO, talks advertising models that work and why.
Pure-play companies often have no choice but to be advertising innovators. Here, Samantha Skey, chief revenue officer at SheKnows, a publishing company offering female-focused content and programming, and noted speaker at FOLIO:'s MediaNext event, October 28 to 30 in New York, offers a look at her company's moves toward revenue diversification, targeting consumer engagement and favoring video content.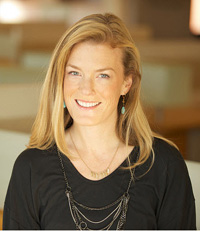 FOLIO: Has diversifying your revenue sources become a critical strategy for SheKnows?
Samantha Skey: It has, in that our audience and our content producers love to make and consume video. Smart, engaging video is critical communication for many of the brand advertisers we serve. Building out our branded entertainment [and] custom content unit has allowed us to diversify revenue while offering stronger opportunities to both consumers and contributors on our site.
FOLIO: What are some of the ways you're seeing digital publications diversify beyond the banner ad?
Skey: Customer collaboration is a fun area for marketing innovation. We are introducing products and services to our users and allowing them to propagate or propel the message further. This type of consumer engagement has great value to advertisers and our users seem to love it.
FOLIO: What's another consumer engagement tactic?
Skey: Custom content is also huge for us as it works for both our users and our advertisers. We do have to balance authenticity and avoid ever endorsing a product that we don't believe in.
FOLIO: What are the priorities for SheKnows going forward in terms of revenue diversification?
 
Skey: We will continue to support our user-advocates and enable them to build value for advertisers. Our "Experts Among Us" platform allows our contributors to promote brands they love. This type of match-up between [a] user-advocate and advertisers is hard to achieve. But, when it works, it's super compelling.
FOLIO: Any plans to produce more videos?
Skey: We have launched a new video studio in Los Angeles and are finding that our short and long-form videos are in demand from both advertisers and users alike. This is an area in which we hope to continue to lead.
If you're looking to better understand how your brands can thrive in a converged media landscape, register now for FOLIO: and min's MediaNext event on October 28-30.
 
Meet the Author
---