Online Magazine Loses Investment

Report: FLYP Media might relaunch under a new name.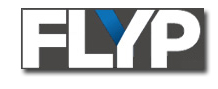 Apparently print magazines aren't the only medium facing financial trouble.
Two-year-old FLYP Media—an online magazine that combined text, video, audio and animation—has lost its financial backing and is going out of business, according to a report in the L.A. Times. FLYP CEO Alan Stoga told the paper that the publication could not survive on advertising revenue alone.
The magazine's entire staff is being laid off, Stoga said, but could be hired back if the company relaunches under another name. FLYP was back by entrepreneur Alfonso Romo, who also back Mexican site Reporte Indigo, which will continue to be produced, according to the report.
In February, FLYP's editor-in-chief and frequent FOLIO: columnist Jim Gaines left the company to start Story River Media, an interactive media company working with government entities, non-profits, and corporations.
Meet the Author
---