Online Content Marketing: Getting Ahead of a Fast-Changing Art

Andrew Hanelly, vice president of digital experience at McMurry/TMG, weighs in.
As digital media morphs and the rules of marketing evolve, online content marketing—from websites to tablets and social networks—is rapidly transforming too. Yet, many publishers have yet to build out a strategy that fully embraces the platform as both a dedicated asset and revenue generator.
This is precisely why Andrew Hanelly [pictured], vice president of digital experience at McMurry/TMG, develops and executes award-winning digital content strategies for brands and organizations of all sizes, ranging from the Fortune 500 to the association down the street.
Hanelly, who will be a speaker at FOLIO: and min's MediaMashup summit on April 16 at the Grand Hyatt in New York, shares some of his insights on content marketing and what you're missing if you don't yet have a strategy in place.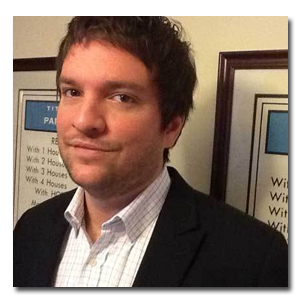 FOLIO: Why should content marketing be a priority among traditional content publishers?
Andrew Hanelly: Publishers are now finally wising up to the value of content marketing for their advertising groups. They aren't just going to their clients and saying they have a great magazine or website and offering a banner ad, they're saying, 'We've got a great, engaged audience—why don't you create some content that engages with them?' The subtext is that people are ignoring advertising but they're not ignoring content. For advertisers to really get in front of an audience, they should buy into the content stream.

FOLIO: What are your top priorities as it relates to online content marketing?
Hanelly: Start with strategy and figure out who you want to reach. Figure out what their gateways of content discovery are. We're all about creating cultural relevance at the gateway of content discovery—social media, search engines or through the email inbox. You need to have currency there, things that people are willing to spend their time on or share with their friends. It's having an organic, earned stream of audience that you only get by publishing on an owned platform that attracts people from search, from social and builds loyalty in the email inbox and earns links from media sites and bloggers.
It's not mind-blowingly new, but publish or perish is still a mantra that matters. Publishing valuable things on a platform you own and control can build long-term value by earning audiences from the places where people are going to find content on a daily basis. The mobile revolution is not pending; it's already upon us. During the panel at MediaMashup, my guess is that 20 percent of the time the audience will be looking at the stage and the other 80 percent will be spent looking at smartphones tweeting the event. Mobile isn't just an option; it has to be the first step you take. If someone is using email, Twitter or searching for something, chances are they're coming through a mobile phone.
Additionally, it's important to pay attention to data both big and small. Data doesn't only come from a giant research lab; it can be as simple as noticing that an alternate headline gets more pick up on Twitter. Going back to your site and then changing the headline to the one that got more pick up, that's using data in little ways that produce big value. Earned audience, mobile and data are the biggest priorities.

FOLIO: How can publishers avoid some of the blowback we've seen with online content marketing? Particularly when they're blending advertising-sourced content ever closer to standard edit content?
Hanelly: Whether it's the church side or the state side of your publication or brand, you have to be willing to stand behind whatever you put out there. Think up front and ask yourself if you're willing to die on the hill for this decision and if the answer is no—whether it's an ad or an editorial that you're going to run—you should be questioning it. If you feel you're doing the right thing, then go for it.
If not, you're probably making a decision you're not comfortable with and you're hoping the Internet will just ignore it. The Internet doesn't ignore anything—they love stuff like that and they will seek you out. At the point that you're making the decision, imagine yourself on Reddit or at a press conference defending the decision three months down the road. If you feel like you have a script there, go ahead and make that decision. If you feel like you'd rather be dead, then you probably shouldn't make that decision.
Have a question you'd like to ask Hanelly? Tweet @FOLIOMag with the #MediaMashup hash tag and we'll ask your question live on April 16. If you're looking to better understand how your brands can thrive in a converged media landscape, register now for FOLIO: and min's MediaMashup event on April 16.
 
Meet the Author
---