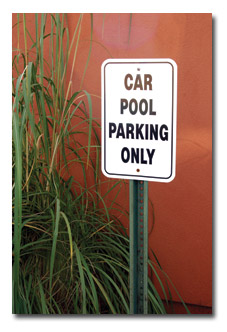 Odgen Publications publishes magazines—like Natural Home and Mother Earth News—targeted toward people who are interested—and invested—in sustainability. And, refreshingly, Odgen walks the walk of sustainability, top-to-bottom, at its Topeka, Kansas-based offices. Here are some of the green initiatives Ogden has undertaken over the last three years.
• Upgraded lighting ballasts and lights to save energy.
• Installed solar tubes to supplement with natural light and eliminated artificial light where possible.
• Added insulation to roof.
• Provided designated carpool spaces.
Supplies
• Switched to postconsumer-recycled copy paper, Post-Its, note pads and more.
• Reused packing material and cardboard for shipping products and other items.
• Replaced all Styrofoam cups with glass mugs.
• When buying new equipment, chose the most energy-efficient models.
• Changed power settings on computers to reduce energy usage at most efficient settings.
• Provided each employee with recycling bin at desk for paper; also have recycling bins throughout office for aluminum cans, cardboard, chipboard, paper, plastic, steel and glass.
• Composted coffee grounds and food waste from break room (gardeners can take home the compost for their personal gardens).
• Offered recycling drives for employees to bring in used home computers and tennis shoes to recycle.
Paper
• Mother Earth News and Utne Reader use 100 percent post-consumer recycled paper; all other titles use 10-85 percent post-consumer recycled paper, all chlorine-free.
Production
• Use 28.7 percent soy-based inks for all titles.
• Take advantage of computer-to-plate (CTP) technology to eliminate film and film processing.
• Use soft-proofing process online versus traditional hard-copy proofs.
• E-mail files and labels versus mailing a CD or DVD.
• Use predominantly digital photography versus film and slides.
Distribution
• Streamline purchasing process for less waste by more accurately forecasting need.
• Recycle old copies of all magazines.
• Participate in Barnes & Noble green promotion sponsored by Co-op America.
Editorial
• Use laptop and projector to display layouts on screen for group editing (reduces paper waste significantly).
• Use Adobe Acrobat's PDF commenting feature, saving paper waste and allowing for more accuracy/less confusion during editorial proofing stages.
• Hold teleconferences. "With editors working from home off-site, teleconferencing has been a huge help in keeping the edit staff on the same page," Ogden publisher Bryan Welch says.
• For researching and fact-checking purposes, house information with direct links in databases versus keeping paper files.

Events
• Partner with "green" events, including speaking on sustainability issues; assist with promotion of these events to readers/online audience.
• Work to forecast as accurately as possible what is needed at each show so the publisher is not sending too much merchandise or too many back issues.
• Make group flight, hotel and rental car (if necessary) arrangements to get the most use out of a single, fuel-efficient rental car. Alternately, try to stay as close to the event as possible so attendees can walk or take public transportation.

Marketing
• Significantly reduced direct mail; will further reduce in 2009. Used e-mail and online methods to promote subscriptions and merchandise.
• Offered auto-renewal subscriptions for auto-paying with credit card online; offer additional cost savings for these subscriptions.
• Moving away from as much printed merchandise as possible. Popular new product offerings are e-books and e-plans devoted to specific topics.
• For any printed material, e-mail or FTP files versus mailing CDs/DVDs.
• When feasible, use recycled paper for printed pieces.
SEE ALSO:
MAIN PAGE
PRODUCTION | The Paper Problem
OPERATIONS | The Importance of Stewardship in Sustainability
EDITORIAL | Does the World Really Need Another 'Green Issue'?
DISTRIBUTION | Efficiency–And Sustainability–At the Newsstand
EVENTS | How Eco-Friendly Can a Live Event Be?
MARKETING | A Paperless Future?
DIGITAL | Using Digital Editions to Go Green