One More Blow for Reed

Moody's drops publisher's rating following deal news.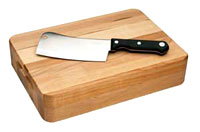 After pulling RBI off the block this week, London-based publisher Reed Elsevier received more bad news from an investor's ratings service.
Moody's Thursday lowered its outlook for Reed from "stable" to "negative." In its statement, Moody's said it was concerned that without proceeds from a sale of RBI, the company might need to increase the amount of debt it will need to raise to refinance loans associated with its February acquisition of data provider ChoicePoint.
As of last month, Reed was expected to extend the March 2009 deadline for refinancing half of the $4.17 billion loan it used to buy ChoicePoint. The company, of course, had planned to pay off a portion of the debt with proceeds from selling RBI.
Meanwhile, Moody's maintained Reed's senior unsecured credit rating at "Baa1," an investment grade level ranking, but said the company needs to take steps like manage discretionary expenses and conduct assets sales to maintain its rating.
Not surprising, but this further illustrates the bumpy road ahead for Reed and RBI.
Meet the Author
---