The newsstand is in a free-fall, but there are still many publishers that count single copy sales as a major source of revenue. One of those is TAM Communications, a Connecticut-based publisher of motorcycle enthusiast magazines, and it's taking a proactive approach to boosting sellthrough by cutting the cover price of its American Iron magazine by $2.
Indeed, smaller enthusiast publishers have perhaps weathered the newsstand declines a bit better than their mass-market cousins, but the withering sales are starting to affect all titles.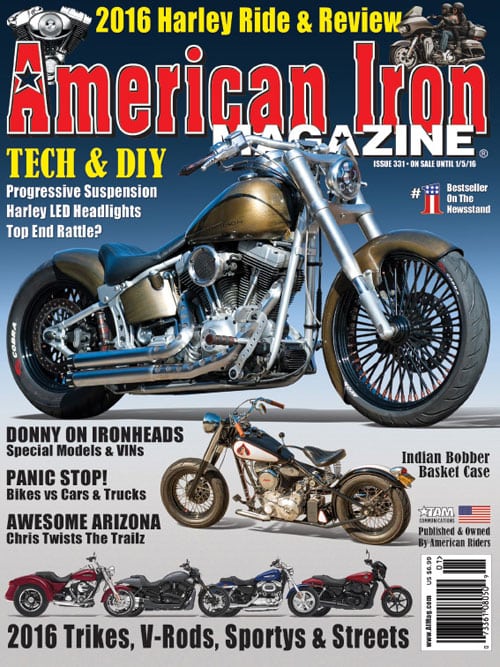 MagNet data for the first half of 2015 shows that smaller titles whose newsstand sales had been holding up well against bigger ones are now feeling the squeeze.
Whereas the top 25 and 50 titles had been experiencing larger declines, the data show that titles in the top 100 and top 1000 have pulled even. The percentage decline in sales is now more similar across all groups of titles through the top 1000, ranging from -18.1 percent for the top 25, to -18.5 percent for the top 1000.
While lowering cover price to drive more single copy sales isn't a new idea, it's still fraught with risk, especially in today's environment.
The trend is actually in the opposite direction. According to MagNet, the average cover price has increased by $0.04 to $5.38.
TAM is opting to take American Iron down from $6.99 to $4.99. Here's what went into that decision, according to publisher and owner Buzz Kanter.
"I've been an active player on the newsstand since the late 70s and we always thought 'Oh my God, how can it get worse?' And a few years ago it went to, 'Oh my God, it's definitely getting worse,'" says Kanter.
And as the bigger publishers, wholesalers and distributors bicker over who's more responsible for fixing the distribution chain—or ignoring it altogether—Kanter has decided to see if he can make something happen. "The newsstand is not finding any viable long-term solutions and shame on us for not trying. So this is what I'm going to do about it."
What's being noticed by the consumer, says Kanter, is the decreasing perceived value of thinning magazines as the cover price continues to rise. "Magazines are getting thinner and thinner, cutting pages and cutting quality and charging a higher cover price. How the hell is that going to play out long term?"
Compounding the problem is continued deep discounting of subscription prices. As wholesalers incrementally increase the cost per issue to distribute, publishers are increasingly turning their backs on the newsstand and focusing on subscriptions instead.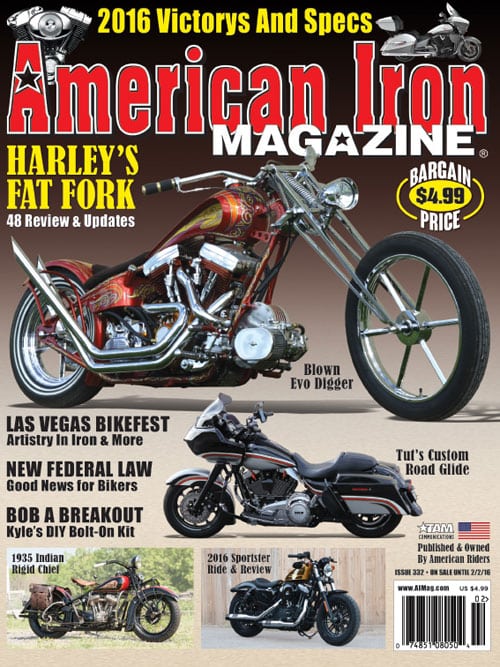 "Each time [wholesalers] say it's going to cost us another two cents to distribute, they become less financially interesting than a deeper discounted subscription price," says Kanter. "If publishers are going to lose six cents on a single copy sale versus four cents on a deeply discounted subscription sale, what do you think they're going to do? Would I rather give the magazine away for free to a qualified reader than keep losing more money on a single copy?"
The new $4.99 cover price will take effect with the January issue and Kanter expects it will either be an obvious success or an obvious failure. "I don't think there will be any grey areas. The value I'm looking for is a higher unit sale and a higher sales efficiency. If we pick up two or three efficiency points it was not a good test. If we pick up eight or ten points, then we succeeded."
Kanter worked with his distributors and wholesalers to compare existing distribution of the magazine with the leading car and truck titles in stores that aren't currently carrying American Iron.
Currently, American Iron averages single copy sales of about 45,000.
Kanter says they'll add another 20,000 issues to the total distribution for the first issue and, if necessary, adjust that on a per-issue basis going forward. Nevertheless, it's a fairly long-term commitment.
With the rate that sales data comes back to the publisher, it will be 2-4 months before they get a reasonable estimate on how the new cover price is performing. "We have to be committed maybe four or five issues," says Kanter.
When budgeting for the new cover price, Kanter had to factor in the 20,000 copy increase and "take a wild guess" on incomes. "We're hoping to get a higher sale on a lower price. That's where the ouija board comes in."