Omeda Acquires Sunbelt Fulfillment

One decades-old, family-owned company absorbs another, looking to boost consumer-facing client base.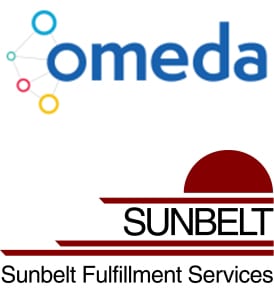 After 35 years, Sunbelt Fulfillment founder and president David Ely has sold the company.
Illinois-based data management and fulfillment services provider Omeda Communications has purchased Sunbelt and its clients, effective immediately, the company announced Wednesday.
"After almost four decades of serving the media industry, my wife and I felt it was finally time to move on to the next stage of our lives," said Ely in a statement.
Terms of the transaction were not disclosed, but Omeda has confirmed that two members of Sunbelt's client support staff will transition to Omeda as part of the transaction.
For Omeda, a 35-year-old, family-owned company in its own right, the move is part of a strategic effort to expand its operations in the consumer-facing space, complementing a client base that has traditionally been rooted in B2B media.
"We believe that the needs of consumer and B2B companies are converging more than ever and have built our platform to support all of a media company's needs," Aaron Oberman, Omeda president and CEO and son of company founder Mike Oberman, tells Folio:.
The younger Oberman says Omeda is well-suited to serve clients in both the consumer and B2B spaces because of the real time marketing opportunities afforded by its data services—something consumer brands want more than ever.
"Monetizing data is a need that all media companies have, regardless of whether they are consumer or B2B," Oberman tells Folio:, "We have the capabilities to manage that data within a client's overarching operational database, giving a complete 360-degree view of a customer."
Oberman was promoted to CEO of Omeda last fall, expressing his intent to expand the company's presence in the consumer media space.
"There's been a Chinese wall between consumer and B2B publishing—that's crumbling," Oberman told Folio: at the time. "At the end of the day, consumer publishers need to know more about their customers, which is where the B2B world has been."
In October, the company introduced Olytics, a new platform that tracks user activity on client websites and automatically matches and applies the information to existing audience databases in realtime.
"While new print launches are being outpaced by magazine closures, the rate at which media companies are launching new products is still growing," adds Oberman. "Our platform is specifically designed to enable our clients to manage their new initriatives in this constantly changing media landscape, both in an on- and offline environment."
Meet the Author
---