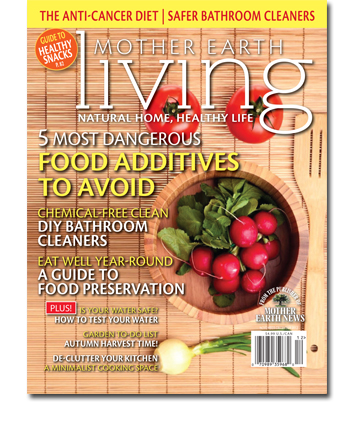 Ogden Publications, a media company targeting the sustainable and rural lifestyle markets, is merging two of its titles into a new magazine. Natural Home & Garden and The Herb Companion will be combined to create Mother Earth Living, a brand more closely tied to the company's main title Mother Earth News.
The new title will be bimonthly, hitting newsstands in October. Ogden says early, conservative estimates on circulation for Mother Earth Living are just over 100,000 copies. Natural Home & Garden and The Herb Companion had circulations of 54,000 and 70,000, respectively.
The websites for the two brands will also be discontinued and merged into a new site for Mother Earth Living.
Existing subscribers to the two magazines will automatically get the new one.
"By calling on the resources of our flagship brand—Mother Earth News—we can provide advertisers with a larger marketing platform and reach a wider audience than we could with the smaller publications separately," said Ogden publisher and editorial director Bryan Welch in a statement.
Natural Home & Garden editor Jessica Kellner will become editor-in-chief of Mother Earth Living. No layoffs are associated with the move, says a company spokesperson. The existing staffs of the two magazines will be combined to support the new title.