Ogden Folds One Herb Magazine Into Another

Relaunched Herb Companion will have a 60,000 circulation.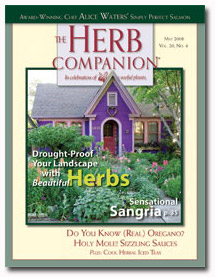 Ogden Publications has announced that it is folding Herbs for Health magazine into its related title, the Herb Companion. The Topeka, Kansas-based publisher plans to relaunch and redesign Herb Companion effective with the June/July issue.
Following a reader survey Ogden determined that purchasing habits, interests and demographics for the two magazines was virtually identical. According to publisher and editorial director Bryan Welch, merging the two titles was a "natural" decision. "Advertisers now have one cost-effective vehicle to reach these highly engaged consumers."
Circulation for the relaunched Herb Companion will be 60,000. Prior to the merger, circulation for Herbs for Health was between 32,000 and 42,000, an Ogden spokesperson says. Herbs for Health advertisers have been retained through the merger and subscribers will receive the Herb Companion through the remainder of their paid terms.
As part of the relaunch, the Herb Companion Web site also will be redesigned, the publisher says.
Ogden also publishes the Utne Reader, Mother Earth News and Natural Home.
Meet the Author
---