PGA Deal 'A Fabulous Buy,' Says Observer

Why hasn't Meredith tried this?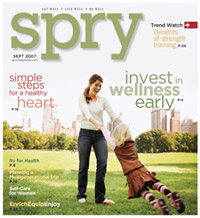 An e-mail from an "industry observer" on yesterday's purchase of Publishing Group of America by Bain Capital Partners and Shamrock Capital Growth Fund:
"I think this is potentially a fabulous buy for these two investor groups. PGA is a group that has successfully launched two huge winners. Controlled circ so the inserts are force fed. Originally designed as the "Parade Magazine" for the weekly and small daily newspaper industry. Good editorial products. And with their circ base, a strong buy for national advertisers-especially those who want to penetrate the rural and semi-suburban markets. This is not an Internet play and probably never will be. Makes me wonder why folks like Meredith have not tried to duplicate this by teaming up with the major newspaper companies, like Gannett, MediaNews, Gatehouse, etc. to produce special interest magazine inserts. These vehicles do not lend themselves to selling local ads but they do enhance the editorial quality of the local newspaper and do provide a higher level content than most local papers can afford to produce. I have not read what they paid. I would guess a pretty penny."
Meet the Author
---