Sponsored by MRI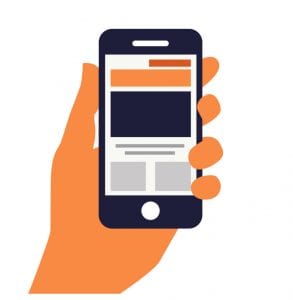 In the world of digital platforms, it can be easy to underplay the value of traditional media such as magazines. Today's consumers connect with content in a host of different ways and places. From news feeds on their smartphones to streaming video on their smart TVs, people have access to content everywhere they go—and magazines have been adapting to this world of multiplying touchpoints.
In the past, magazines were print—what else could they be? But in recent years, we have seen magazine publishers begin to share content in dozens of new ways, from video to social media to apps. The focus has become the stories—told in many different formats—as much as the "books" themselves; and, in this new, multi-platform approach, magazine brands have taken on new importance. Whatever the outlet, a magazine brand signals a certain mindset, style, and set of interests—one that usually holds true in every touchpoint.
As the magazine ratings service of record for the largest-circulating publications, GfK MRI has a unique ability to observe and record the remarkable changes in the industry. For almost 40 years, we have reported the largest circulating magazines' ratings and respective demographic profiles; and, over the last 10 years, MRI has also been capturing print brands' website, digital edition, social media, and other audiences alongside ratings of the hardcopy magazines.
So, from a data-driven perspective, how are magazines faring, and how have their audiences changed? The remarkable fact is that print magazine editions still account for over 1 billion reads of the average issue, and 73-percent of the U.S. population reads the average issue of at least one title. These figures are a grand slam in terms of consumer reach.
Looking at the past three years, we have seen a gradual decline in paper edition readership among the top 183 titles. The most notable fall-off has been—not surprisingly—among the 18-to-24 and 25-to-34 age groups, who are often referred to as "digital natives."
But MRI's figures for the fuller digital magazine universe tell a different story. Our measurement of all media platforms other than the paper edition is not tantamount to a ratings number; but MRI's continuous reporting shows trend lines across all media platforms (total audience) and allows analysis of overall and demographic patterns.
A comparison of the total audience (hardcopy and digital) of print brands during the same three-year period actually shows an overall increase of 16.0 percent.  Total audiences across all platforms for ages 18-to-24 and  25-to-34 have actually grown by 16.2 percent and 17.6 percent, respectively. The overall increase in total reach is especially pronounced for websites—where gross audiences have increased by 35 percent—and social media, where audiences have actually quintupled.
Simply stated, while paper editions may face challenges among digital natives, magazine brands still resonate with these consumers. More importantly, publishing brands continue to acquire many more eyeballs across all the electronic platforms at a rate offsetting paper edition declines. From this holistic perspective, publishing brands continue to sustain their vitality, even in a more fragmented media landscape.
MRI is the leading producer of advanced audience data in the U.S. market. Its Survey of the American Consumer® is used in the majority of media and marketing plans, covering consumption of over 6,500 products and services in nearly 600 categories. MRI also brings ad targets to life through psychographics and insights on attitudes, leisure activities, and media behaviors.
---
Sponsored by MRI