This year marked a time when media companies began seeing themselves akin to technology companies. Media and tech have always been in lockstep, one driving innovation in the other, but in 2014 that partnership started to creep into they way some companies actually defined themselves. And technology suppliers have been all too happy to help innovate, contributing to cutting-edge, standalone or hybrid solutions for the publishers that weren't already developing proprietary systems.
This year, Folio: is recognizing notable media tech, as submitted by a wide range of publishers and suppliers. This list is by no means comprehensive (it's based on a public call for entries), but represents a tip of the hat to the people and companies behind some of the technology that's driving our business forward. Here's a list of innovators that caught our attention:
Content Curation Technology


Shareaholic Content Amplification Platform
Shareaholic, Inc.
Shareaholic lets publishers personalize how relevant content is discovered, consumed, engaged with, and shared. Recommendation algorithms identify content throughout both a publisher site and within Shareaholic's Promoted Content Marketplace, and highlight personalized content recommendations (sponsored and organic) that audiences are more likely to engage with.
Print-to-Digital Engagement Solution


Digimarc Discover
Digimarc
Multiple content identification technologies like digital watermarking, QR codes and barcode detection give mobile device users the ability to see, hear and engage with print in a way they couldn't before. It bridges the gap between the printed page and the Web.
Audience Tracking Tool

Advanced analytics and tracking solution for WordPress
CFO Publishing
As part of a site relaunch, CFO developed new tracking tools to track user interactions and optimize lead generation. Nuances in user behavior like engagement seconds, scroll percentages, scroll pixels and viewability mean they have a better picture of what their readers are doing.
Data Management Tool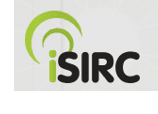 iSIRC
GIE Data Solutions
Audience data is only as valuable as the tools used to manage it. iSIRC, developed by B2B publisher GIE Media, lets publishers collect and control information on their print and digital platforms, including newsletters, white papers, webinars, events—all in real time.
Marketing Automation Solution


Sailthru
Sailthru
With automated analysis of large data sets, Sailthru delivers personalized, multichannel digital brand experiences for your users. By collecting reader info in real time, marketers can dynamically personalize their website, email, mobile and social messaging in conjunction.
Job Board Platform


RealMatch Performance-Based Recruitment Advertising Solution
RealMatch Inc.
RealMatch's real-time job matching leverages a comprehensive database of industry specific taxonomy terms, job seeker profile information and employer requirements to automatically identify quality matches between employers and job seekers. As a result, the company says matched candidates are 14 times more likely to apply to a position.
Production Workflow Solution


FatTail
FatTail, Inc.
FatTail's PageGage product collects and organizes creative assets, communicates approvals, and automatically traffics campaigns to publisher ad servers, while managing pre-payment processing, making orders financially risk-free and commissionable immediately upon completion.
Ecommerce/Mcommerce Solution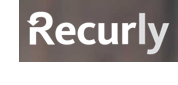 Recurly
Recurly, Inc.
Flexible and easy to set up, Recurly's payment solutions aim to reduce subscriber churn, help your staff handle billing issues with a comprehensive dashboard and reduces compliance costs.

Mobile App
Bloomberg App
Bloomberg L.P.
Bloomberg's app emphasizes speed and efficiency for its busy exec users.
Personalization and real-time integration with the publisher's data and
news operations make it indispensable.