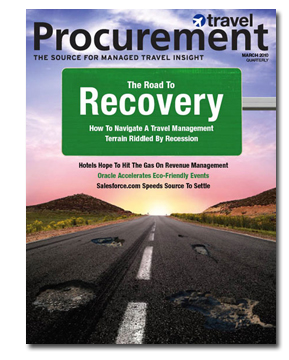 The b-to-b M&A market seems to be heating up. Following recent deals involving Access Intelligence and Canon Communications, Secaucus, New Jersey-based Northstar Travel Media has acquired ProMedia.travel, a media company serving the global corporate travel management market.
Founded in 2006, ProMedia.travel publishes Procurement.travel—a quarterly magazine with a circulation of about 13,000—as well as three e-newsletters: The Beat, Management.travel and The Transnational.
"We acquired this successful entrepreneurial company based on the strength and experience of the team and the focus of the business on digital platforms," Northstar Travel Media chairman and CEO Tom Kemp tells FOLIO:. "All the key people at ProMedia.travel were former executives at Business Travel News at Miller Freeman and VNU/Nielsen. They left Nielsen Business Media to launch a new media b-to-b media company serving the corporate travel industry. They did not believe that Nielsen would make the investment in digital media technologies for the business."
Financial terms of the deal were not disclosed. Kemp did not reveal ProMedia.travel's average annual revenues.
Kemp says the entire ProMedia.travel team is joining Northstar Travel Media. At Northstar, ProMedia.travel  president and CEO Tim Reid will lead the company's commercial travel group. Chief content officer Jay Campbell will serve as editorial director of the BTN Group.
Northstar's Arnie Weissmann will continue to serve as vice president and editorial director of the Travel Weekly Group and Lori Cioffi will continue on as vice president and editorial director of the Meetings Group.
Serving the retail travel, meetings and conventions, corporate travel management and incentive markets, Northstar produces several brands including Travel Weekly, TravelAge West, Meetings & Conventions and others.
In March, Northstar bought Nielsen Business Media's travel group properties, including Business Travel News and Successful Meetings. In January, the company acquired the Home Based Travel Agent trade shows.