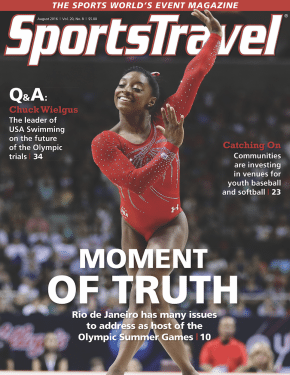 Secaucus, NJ-based Northstar Travel Group has acquired the assets of L.A.-based Schneider Publishing, including a trio of annual events and a pair of related media brands, the company announced today.
Included in the sale are SportsTravel and Association News magazines, as well as their respective live-event counterparts: the TEAMS Conference & Expo and Meetings Quest.
Presented by SportsTravel and held annually since 1998, TEAMS attracts over 1,000 executives and event managers from the sports-event and hospitality industries, according to Northstar, while Meetings Quest — presented by Association News — is the longest-running trade show series for meeting planners in the U.S. Schneider first purchased Meetings Quest and integrated it with its existing Association News brand in 2013.
"Finding the right strategic partner with the necessary capabilities over a range of areas — event management, digital media, and database marketing, to name a few — was important to me to scale the business," said president and CEO Timothy Schneider, who will join Northstar as chairman of a new sports division. "Working with Tom [Kemp], David [Blansfield] and the Northstar team, we'll be leveraging Northstar's strengths to enhance and expand our offerings in service of our customers."
That aforementioned new sports division, consisting, as of now, of the TEAMS conference and SportsTravel, will live within Northstar's Meetings Group, which also includes Meetings & Conventions and Successful Meetings, among other properties. Both Association News and Meetings Quest will also apparently fall into the Meetings Group's portfolio, albeit not as part of the sports division.
Also included in Northstar's purchase is the Shamrock Shootout Golf Classic, an annual tournament started in 1987 by Meetings Quest founder Jimmy Dunn and previously held in Washington, D.C. each March, but relocated to Las Vegas for the fall of 2017.
It's the third major acquisition for Northstar Travel Group since the company was itself acquired by Wasserstein Partners last June, following a pair of data-focused tech investments by SaaS subsidiary Inntopia.