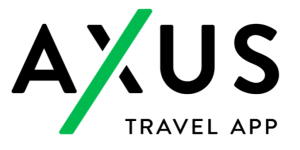 Northstar Travel Group announced today that it has acquired AXUS Travel App (AXUS), an itinerary management software serving travel advisors and tour operators.
Established in 2014, AXUS creates and organizes trip proposals and itineraries for travel managers and tour operators, while also providing other services like delivering booking confirmations and custom travel details to customers through a website and mobile app.
"This ideal union with Northstar combines the resources of a large, diverse and highly respected travel heavyweight with the agility, customer intimacy and industry insight which have made AXUS the itinerary management app of choice for travel planners," said Julia Douglas, the founder and CEO of AXUS in a statement.
Northstar, the Secaucus, NJ-based B2B organization, produces brands such as Travel Weekly, TravelAge West, Business Travel News, and Successful Meetings, among several others, as well as events in 13 countries in the retail and corporate travel, hospitality, and meetings industries.
"The addition of the AXUS planning tool and mobile application is an important strategic enhancement to our suite of subscription workflow and content tools for travel professionals," said Thomas Kemp, CEO & Chairman of Northstar Travel Group, in a statement.
Back in May, Northstar acquired the hotel investment event portfolio from Burba Hotel Network (BHN), the American Hotel & Lodging Association (the AHLA), and their other partners. BHN produces 10 hospitality investment events and conferences worldwide. The acquisition also included the Americas Lodging Investment Summit (ALIS), a global hotel investment conference.
Additionally, in April, the company announced it acquired the assets of L.A.-based Schneider Publishing, which included a trio of annual events and a two related media brands, SportsTravel and Association News magazines.