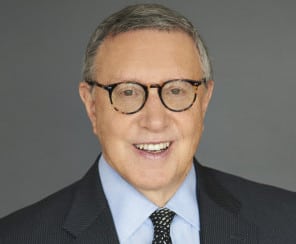 Norman Pearlstine, vice chairman at Time Inc., will retire July 17. Previously serving as executive vice president and chief content officer, Pearlstine, 74, started working as vice chairman in July 2016.
After working as editor-in-chief at Time Inc. for ten years from 1995 to 2005, Pearlstine served as Chief Content Officer at Bloomberg L.P., where he was also Chairman for Bloomberg Businessweek and Co-Chairman for Bloomberg Government, before returning to Time Inc. in October 2013.
Pearlstine worked in the publishing industry for nearly 40 years. His previous experiences include serving as Senior Advisor to The Carlyle Group's Telecom and Media team, an editor and reporter at The Wall Street Journal for 23 years and an executive editor of Forbes magazine for two years. After working at The Wall Street Journal, Pearlstine started Smart Money magazine for Dow Jones & Company and Hearst, and was also a general partner of FridayHoldings L.P.
Additionally, Pearlstine wrote the book "OFF THE RECORD: The Press, the Government, and the War over Anonymous Sources."
Pearlstine is confident Time Inc. will continue to grow after his retirement.
"I'm grateful and proud to have spent 14 years at one of the most influential and storied media companies. I have great confidence in the leadership of Rich Battista, Jen Wong and Alan Murray and in the work they and their teams are doing to move Time Inc. forward," Pearlstine said in a statement.
Upon retirement, Pearlstine plans to write about media and politics, and continue to work as an advisor for early-stage domestic and global media firms, such as Money.net where he currently is Chief Information Architect.