Nomad Editions Backs Out of Enthusiast App Publishing

Last three titles will shut down as the company pivots to custom content model.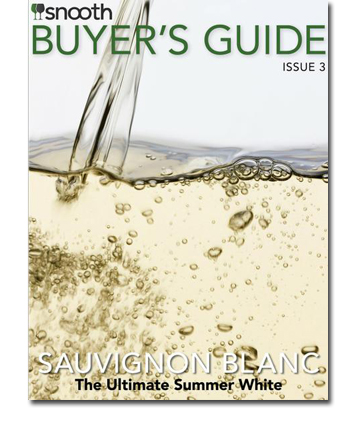 While Apple's App store  and Newsstand have been a boon for some publishers, others have found it tough to stand out from the crowd. Nomad Editions, the digital-only publisher of enthusiast titles for tablets and smartphones, is shutting down its last three titles—Uncorked, Snooth Wine Buyer's Guide and Hemmings Classic Wheels. Discoverability, it seems, is not enough to pin a business model on.
The shutdowns, first reported by Adweek, come as Nomad CEO Mark Edmiston says the company was unable to scale its subscriber base. "This whole thing has to do with discoverability, when we started out we felt like if we'd build them they'd come," he says.
Edmiston has said all along that the company's model allowed it to start and stop titles until one stuck. The  apps were something of an eat-what-you-kill model for editors, who, along with contributors, made their salaries through a revenue share. The apps were independently produced by the editors, with Nomad providing the infrastructure and promotion.
Among some of the titles the company had cycled through were BodySmart (healthy living), U+ME (social networking), Wide Screen (movies), Wave Lines (surfing) and Real Eats (food and recipes)—Edmiston hired former Bon Appétit editor Barbara Fairchild to run the latter title.
But less than a year after its launch, Nomad was already making some significant on-the-fly changes to its model. Wave Lines had been dropped—the weekly frequency of its apps was too much for the brand to keep up with—and the company lowered its pricing structure from $6 for a three-month subscription to 99 cents per month or $9.99 per year.
Nomad then began to transition to a model where it published digital editions and apps for known brands, such as the Snooth guide and Hemmings, where it could produce products for an identifiable audience.  
That worked much better, says Edmiston, generating 1,000 subscriptions in two months. "But from a dollars-and-cents standpoint, we were hoping to get to 10,000 subscriptions, which would get us cash-positive. But at the rate we were going it was going to take another year to get there," he says.
That kind of timeframe required more patience than Nomad's private equity backers were prepared to give. "Instead of early 2013, it was looking more like the end of 2013," says Edmiston.
Content Marketing
Instead, Nomad is pivoting into a content marketing role. The deals with Snooth and Hemmings may be resuscitated if they agree to pay Nomad for the app production. Until now, Nomad incurred the up-front costs and split revenues 50/50.
Additionally, Nomad has been creating custom apps for brand-side marketers. It recently completed one for a major retailer and is currently working with a pharmaceutical company on a project that might also produce a print magazine in 2013.
Meet the Author
---