No Reason to Panic About Quebecor

Bankruptcy news may not interrupt magazine printing.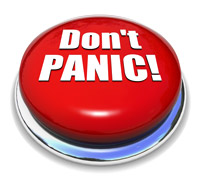 As upsetting as this news may at first appear, it is not a reason to panic. The presses are running, the paper is rolling and ink is being placed within tolerances of 1/1000th of an inch, as per usual with a rhythm and a predictable schedule.
They have received $1 billion dollars to create and sustain moderate stability. And all they need for now is the stability to forecast the next few quarters of business cycles. After that I don't know what will happen and neither do you, but I suggest that for today and tomorrow it is business as usual. If your titles were to ship this week, I would expect them to do so. If your titles were scheduled to ship next week, the same holds true. It is a time of transition and change, but not of wholesale upheaval. It's my experience that, under conditions like this, all titles will get out and all publishers will continue to publish. The details of this and the plains of action, lay with the accountants of the world.
As I heard New England Patriots coach Bill Belichick say last night, "Be smart, stay alert and do your job, and we will get through this just fine."
Dear Quebecor World Customer,

Quebecor World has applied today for court protection in Canada and the United States to conduct restructuring for the long-term interests of the company, its customers, suppliers and employees. As part of this process, Quebecor World has secured US $1 billion of new financing to continue to provide you and all our customers with reliable, quality services on a business-as-usual basis. Our operations in Europe and Latin American are not included in these filings.

The approval of $1 billion in new financing through Credit Suisse and Morgan Stanley was included in the court applications under Canada's Companies' Creditors Arrangement Act and Chapter 11 of the U.S. Bankruptcy Code. In addition, Quebecor World is seeking the appointment of Ernst & Young Inc. to monitor the company activities in the Canadian proceedings.

Despite the difficult economic conditions in general and in the credit market in particular, Quebecor World continues to have a positive cash flow, expert teams of experienced employees, valuable, performing assets and an impressive roster of customers such as you. In the months ahead we will be reviewing the company's performance and developing ways to make further improvements in all our operations.

The prudent action we have undertaken today and the vote of confidence represented by the $1 billion of new financing means that we will continue to operate on a normal basis as we restructure for the future.

We look forward to maintaining our business relationship with you.

Quebecor World's commitment is to keep customers, suppliers and employees and other stakeholders informed of all significant developments, either directly or through our webpages on the Internet. Please do not hesitate to contact us if you require further information. We will make every effort to respond in a timely fashion.

Thank you in advance for your patience and support as we work to achieve an outcome that serves the best interests of our customers, employees, suppliers and other stakeholders.

Sincerely,
Jacques Mallette
Meet the Author
---