No 'Philosophical Fall-Out' for Discover's Guccione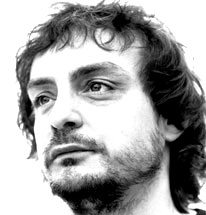 Spin magazine founder Robert Guccione, Jr. on stepping down from his post as Discover Media CEO and assuming instead the role of chairman: "I'm an entrepreneur, and sometimes we don't always move up, or down, or sideways-we just move."
In a phone conversation with Folio:, Guccione dismissed what he called "rumors" that his stepping down as CEO was initiated by a philosophical fall-out between him and his investors. "There has been gossip, and it all has been exaggerated," he says. "Sure, there have been arguments. You don't work with people for years and not fight. But, this move was completely amicable."
Discover Media CFO Henry Donahue replaces Guccione as CEO and will oversee the day-to-day operations of the company.
Guccione-son of Penthouse founder and owner Bob Guccione, Sr.-initiated the purchase of Discover magazine from Disney Publishing Worldwide two years ago, having partnered with private equity firms Sandler Captial Management and WallerSutton 2000, LP. In 1985, Guccione founded alternative music magazine Spin. He sold it to the owners of Vibe magazine in 1997 for more than $40 million.
So, why accept a position with less active responsibility? "I'd like to explore other projects," Guccione says. "I'm an entrepreneur. I get that itch."
Meet the Author
---