No More Embargoes for Tech Blogger

Fed up, TechCrunch to break every embargo it agrees to.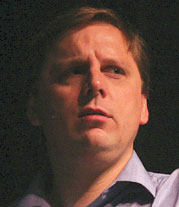 TechCrunch founder and superblogger Michael Arrington is fed up with PR agencies and their embargoed press releases—so much so that he says TechCrunch will break every embargo it agrees to honor.
"Gone are the days of polite pitches and actual relationship building," Arrington [pictured] wrote in a recent post.  "Today, PR firms email a story to us as many as 20 times, and call every TechCrunch writer on their cell phones repeatedly."
Beyond the PR barrage, Arrington says the problem is that agencies will send an embargoed release to multiple news sources and, inevitably, someone will break it. "The benefits are clear—sites like Google News and TechMeme prioritize them first as having broken the story. Traffic and links flow in to whoever breaks an embargo first," he wrote. "That means it's a race to the bottom by new sites, who are increasingly stressed themselves with a competitive marketplace and decreasing advertising sales.
"From now our new policy is to break every embargo," Arrington continued. "We'll happily agree to whatever you ask of us, and then we'll just do whatever we feel like right after that. We may break an embargo by one minute or three days. We'll choose at random."
Embargoed releases can be annoying. Earlier this month, for example, one PR person sent and resent an embargoed release two, three, four times as the release date kept being pushed back. With the number of releases and story pitches that come in over the transom here at FOLIO:, it's hard to keep up with and honor embargo dates—especially for stories that are only of marginal interest. Sometimes we drop those stories altogether.
On the other hand, as Arrington pointed out, an embargo allows writers time to make the right calls and flesh out a story nicely before it goes live. Of course, it's always frustrating when someone else, either intentionally or not, posts a story before (sometime hours or days) the embargo date.
"I'll also be publishing a blacklist on TechCrunch listing every firm, company, publication and individual writer involved whenever an embargo is broken," Arrington wrote. "Of course, given our new policy, I'll be putting us at the top of that list."
Meet the Author
---