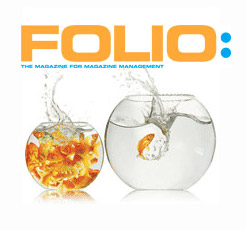 EVANSTON, Illinois—Day two of the MPA's IMAG conference opened here today with a promise from David Lusterman, publisher of String Letter Publishing and IMAG conference chair, to "take the level of candor to new heights." Lusterman then laid down two rules for speakers and audience members: No "bullshitting," and no withholding.
The agenda was focused primarily on making the jump from a print to a multi-platform publisher—an imperative underscored by session speaker Cia Romano, CEO and founder of Web consultancy firm Interface Guru, who warned that publishers who don't make the turn are "not going to survive what's coming." (Attendees appear to understand that the threat is real, as evidenced by how the crowd fell silent during Wednesday's award dinner following mention of the recently shuttered country music magazine No Depression.)
When Romano asked how many people have identified the three primary users of their Web sites, only a pair raised their hands. "That's not good," she said. "If you're not user-centric then you have no strategy."
Janet Ludwig, president of Allured Publishing—which serves the spa, fragrance and cosmetics care markets—says her company took this approach as far as naming their "types" of users, such as "Esther the Aesthetician," during the Web redesign process. "'We would say, 'Is this for Ophelia or is this for Esther?'"
Changing the Mindset
For Bryan Welch, publisher and editorial director at Ogden Publications and IMAG board chairman, building a successful multi-platform business means changing mindsets. "I hear a lot of my peers—and the voice inside my head sometimes—saying, 'I have this medium or I have this revenue stream' or some business school commodity," Welch said during a session called "Successful Multi-Media Publishing Strategies. He says publishers need to move away from mission by medium and move toward mission in terms of building communities—in his case of registered users who want to consume the products his company is selling.
"We have about a million paid subscribers to all our print publications and about 400,000 registered users online," Welch said. "We believe this is backwards. We should have 10 million registered users. Once we have them in the community, I don't know what we're going to sell them, but I know damn well we're going to sell them a bunch of stuff."
[EDITOR'S NOTE: Check FOLIOmag.com throughout the week for news and posts from the IMAG conference.]