Nine Winning Cover Designs

Publishers analyze their top selling covers of the past year.
To look back at the past year, I asked nine editors to give us the reason they thought their best-selling issue was a success.
There's a lot to learn from their insights. Most important is that nobody works in a vacuum these days. In every case, good sales are a result of careful monitoring of subjects, design, headline writing and extra-value. Every magazine has its icons. For Birder's World, it's hummingbirds. For Discover, it's Einstein.
Every one of the covers includes a clear main story, while most have a deck following the main headline and all have several other cover lines. (Full disclosure: I've worked on all these magazines at one time and I'm still involved with a number of them).
JC Suares has worked as a creative consultant for more than 100 magazines in the U.S. and Canada over the past 10 years.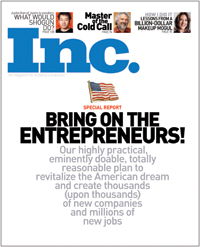 Inc.
A shiny white background, a bright blue logo, a classic American flag pin, a call to action and the promise of better times spelled out in 30-point type:  If Inc.'s plan for a more entrepreneurial nation were adopted, it would create thousands of new jobs. The direct, stripped down, type-driven approach signaled the importance of the special report. Headlines taken from Inc.'s bread-and-butter features appeared on the roofline. – Jane Berentson, editor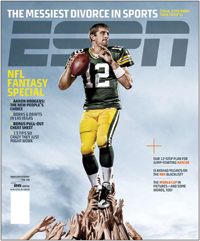 ESPN
Our Aaron Rodgers/Fantasy issue, in the summer, was No. 1 with a 34 percent sell-through. Why it did well: Sportsy cover, football player in uniform, semi-action shot, Fantasy Special in yellow. – Gary Belsky, editor-in-chief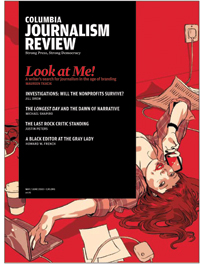 Columbia Journalism Review
This was a complex story about a reporter's search for meaningful journalism in an age in which self-branding and self-expression is both a self-referential trap and a powerful journalistic weapon. In her essay, Maureen Tkacik was looking for synthesis. Hanuka's alluring illustration perfectly captured the idea in the headline: Look at Me!  Our style includes classic journal-style block that holds the story headlines, and we thought Hanuka used it beautifully, in almost a teasing way. The bonus is that the full illustration appears inside.
- Mike Hoyt, executive editor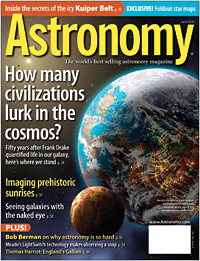 Astronomy
This cover sold well because it featured a cover story on a hot topic—the existence of life in the universe—that was tied in to a significant anniversary. Fifty years beforehand, the astronomer Frank Drake first quantified the factors that lead to calculating the probabilities of how many civilizations are spread throughout the cosmos. This is a big deal topic that all astronomy enthusiasts want to be up to the minute on to express themselves at the latest star party. – David Eicher, editor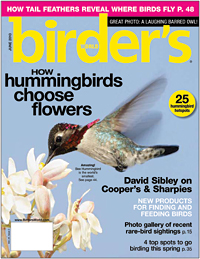 Birder's World
This cover did well because it presented a bird of high interest to many readers at a time of year when many readers naturally think about flowers and the birds they attract. (The June issue appears on newsstands in early May.) The cover also prominently mentioned David Sibley, the best-known figure in birdwatching, and referred twice to photos, which readers consistently mention as a benefit of the magazine. - Chuck Hagner, editor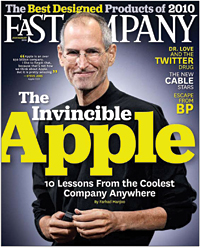 Fast Company
July/August of this year sold around 52,000 copies, FC's highest number in over a decade. The reason is probably self-explanatory: Apple is hot and its fans and our audience have much in common.
Beyond that, the fact that it's a double issue adds a solid 15-20% versus a regular one, and we had a fair amount of promotion during that month. - Patrick Hainault, consumer marketing director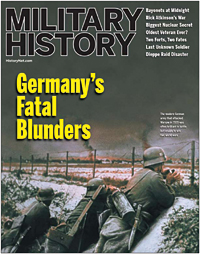 Military History
It sold over 4,000 copies at Barnes & Noble, which was 57 percent of the draw. We chose that cover because it is an action image, actually showing men at war; it's clear what is happening; the colors of the photograph are ominous; and the cover line is short (3 words), to the point, and most of all promises both a story and a historical analysis.
- Michael Robbins, editor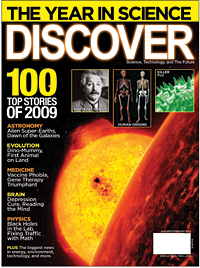 Discover
The newsstand winner from the past year is our January/February 2010 "Year in Science" issue. It sold about 80 percent above the typical newsstand numbers. It was a double issue that sold for 45 rather than 30 days, but that alone cannot account for its success.It's a strong franchise with a targeted cover, strong branding and freshened execution. We added five newsmakers to the mix, gave more space to illustartion and photography, and simplified the navigation to help readers find stories by title, by rank and by field.
Discover has been doing the Year in Science for most of its history. Readers expect it, and know they will get a quick, fun, smart summary of the past 12 months.
- Corey Powell, executive editor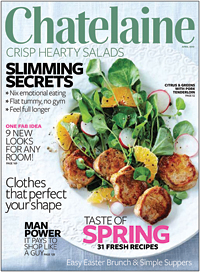 Chatelaine
Our consumer marketing group thinks it sold so well because people are looking for something fresh like the salad and the green colour scheme featured on our April cover. I also think the cover lines are straightforward and deliver tangible benefits. - Jane Francisco, e-i-c
Meet the Author
---