Nikki Smith

Online Development Director, BNP Media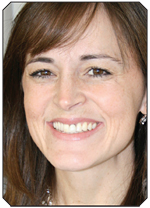 Smith is passionate about providing brand-specific structures for each of the 60 websites she manages.
Nikki Smith, BNP Media's online development director may carry a relatively short title, however her job description is not. Smith oversees more than 25 employees in the directory, editorial, and reprint departments, and is responsible for overseeing brand migration for print-to-web publications.
BNP Media provides media solutions for a diverse cliental, it doesn't matter if your industry is food and beverage or engineering, Smith is determined to provide your brand with a unique product. "I enjoy the process of project management" Smith states, "I am always looking ahead." In the digital market place looking ahead is essential, and that is why Smith and BNP are working diligently to revamp their digital products. In 2011 Smith lead in redesigning and rebranding 25 of the 60 digital properties she manages, and looks to complete all 60 by the end of 2012.
Smith's colleagues describe her as a "mentor" and that in part could be because she considers herself  "staff driven." "It is the team working around me that has helped me accomplish what I have" smith says, and "I enjoy helping to craft new ideas to improve products. " She also credits training and education as fundamental catalysts for team building and success.
Efficiency is important for every business model, but for Smith, efficiency is principal. As director of directories, smith managed 90 print and online directories. She found the working system to be flawed, so she took action and together with FyTek Inc.  worked to create an automated process that would allow clients to update listings online. Today, over 92,000 companies use Smith's directory, it has saved BNP tremendous labor, mailing, and printing costs, and provides clients with a more comprehensive and universal system.
VITAL STATS: Smith overhauled and migrated 25 websites into a new publishing platform in 2011.
Meet the Author
---