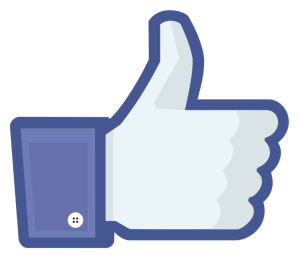 Of all of the revelations from Facebook's F8 developer conference, which kicked off today in San Francisco, perhaps none is more salient to the magazine industry than the announcement that Nielsen's Digital Content Ratings will soon measure the performance of Facebook's Instant Articles, the native-hosting platform which, not-so-coincidentally, was made available to all publishers today.
Nielsen's Digital Content Ratings—launched last year in partnership with Adobe, who helped provide analytics—look to apply daily measurement to the performance of digital-media content (both static and video) across desktop, mobile, and tablet devices. Nielsen says measurement of audiences on gaming consoles and other over-the-top devices will be available soon, as well.
As the number of channels publishers pursue in the race to reach consumers continues to increase, the goal of providing advertisers with total audience measurement at times seems loftier and more elusive by the day. Nielsen's Digital Content Ratings are essentially an attempt to contextualize digital audiences in the same way Nielsen has measured TV ratings for decades. The ratings are currently available to Nielsen clients, with a syndicated roll-out expected sometime this quarter.
Facebook first introduced Instant Articles last May, touting dramatically-reduced load times and a more seamless user experience within the social network's smartphone apps. Nine initial partners were selected, among them The Atlantic and National Geographic. A second group, including Hearst and The Economist, jumped on board in December.
The release has been disruptive, if nothing else, to publishers scrambling to avoid missing the next big distribution channel, but the response has been generally positive. Gawker CEO Nick Denton, for example, claims his site's page views are up 48 percent since implementing Instant Articles.
"They are asking us to have a relationship with them where we serve our editorial to them directly. But what they are allowing us to do is keep 100% of the traffic that hits an article. We keep that revenue," Women's Health VP, publisher and group director, Laura Frerer-Schmidt, told Folio: sister site min in February. "The reason they are giving us their audience is because they don't have that [brand or editorial]."
Robust traffic however, hasn't always equated to a boom in revenue1. Common complaints among publishers using Instant Articles have included the idea that advertising is difficult to integrate and performance metrics are unclear. Facebook addressed the former concern in December, easing restrictions on the types and amount of advertising that could appear, in what it called a direct response to requests from publishers. The latter concern may have been addressed today by Nielsen.
It's clear to many publishers that if they want to be where their audiences are, the best bet is to play ball with Silicon Valley, despite justified fears that most of their concerns and misgivings have, thus far, fallen on deaf ears. Thankfully, given the announcement Friday that Facebook will now allow publishers to post branded content to their pages, it appears Silicon Valley might actually be listening.
---
1Publishers can either sell ads in Instant Articles themselves and keep the revenue, or use Facebook's Audience Network for any unsold inventory, according to Facebook product manager Michael Reckow.