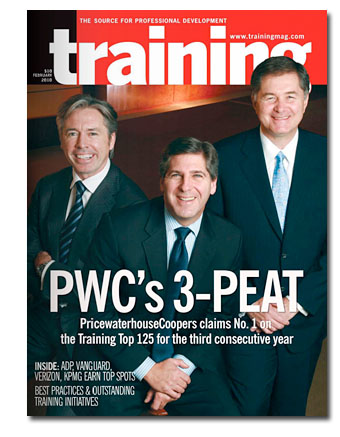 Nielsen Business Media has finally found a buyer for its shuttered Training magazine. Lakewood Media Group—a company led by the owners of Minneapolis-based Mach1 Business Media—has acquired the magazine as well as its associated conference and Training Top 125 list.
Former Training editor Philip Jones is joining Lakewood managing partners Mike Murrell and Bryan Powell. Murrell and Powell's Mach1 publishes SalesForceXP magazine, which serves mid-market sales managers.
Also included in the deal is Nielsen's Sales & Marketing Management
magazine. Financial terms were not disclosed. While Lakewood determines what the next steps are for Sales & Marketing Management in print, Murrell tells FOLIO: the company will continue publishing the brand online and will maintain its database.
Nielsen shuttered Training and its companion Web site in February and was said to be searching for a buyer.
Murrell and Powell say they will publish Training in print six times annually, will continue to produce and expand its affiliated Web sites and plan on producing the Training Conference & Expo next year.