Nielsen Restructuring 'Nearing' 4,000 Cuts

Yesterday's layoffs part of plan to reduce workforce by 10 percent.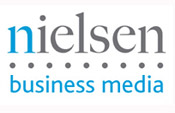 The Nielsen Company yesterday confirmed that it had made company-wide job cuts—including at its Nielsen Business Media division.
Although it declined to say exactly how many people were let go, Nielsen says this latest round of layoffs puts the company closer to its goal of reducing 4,000 positions, which was part of a restructuring plan announced in December 2006. According to sources, as few as 40 and as many as 200 people were laid off. Nielsen said the cuts were across the entire organization and are not concentrated in any particular brand.
"We are pretty close to the 4,000 cuts associated with the restructuring," Nielsen's chief press officer, Gary Holmes, wrote in an e-mail to FOLIO:. Holmes declined to say when the company might expect to complete its restructuring process.
"There is not a company in America that isn't always trying to operate more efficiently so all across the company we will continue to find better ways of doing things," Holmes wrote. "Sometimes that will mean putting people in new jobs and sometimes that will mean eliminating other jobs."
According to the 2006 announcement, Nielsen (then VNU) called the restructuring a "far reaching, strategic plan" to transform the company into a more "successful and efficient enterprise." Spearheaded by CEO David Calhoun, the restructuring began January 1, 2007, and job cuts were to take place throughout the following 12 months.
Sign of the Times?
While cutting 4,000 positions, or nearly 10 percent of its entire staff, over more than a year may seem drastic to some, others see it an understandable plan—considering the downturned economy.
"This should have been anticipated by anyone watching the moves of new CEO David Calhoun," says DeSilva + Phillips managing partner Reed Phillips. "He's been looking at every angle to reduce costs and run the overall Nielsen company more efficiently."
And, despite rumors, Holmes says Nielsen has no plans to sell Nielsen Business Media nor to fold or combine any of its titles.
Nielsen Business Media publishes a large stable of magazines including Billboard, The Hollywood Reporter, MediaWeek and Adweek.
Meet the Author
---