Nielsen Reports Profit Losses

Income affected considerably by restructuring, goodwill charges in 2008.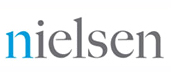 Nielsen Business Media parent the Nielsen Company Friday reported an operating income of $118 million for 2008, down considerably from $416 million in 2007. Revenues were $5 billion, up about 6 percent from the prior year.
Nielsen attributed the profit decline, in part, to $726 million in goodwill impairment and deal-related costs. Roughly $120 million of that was attributed to restructuring charges associated with the termination of about 1,200 staffers in 2008, as well as $24 million in contractual termination costs and asset write-offs.
Since December 2006, Nielsen has terminated approximately 6,100 employees as part of a company-wide restructuring effort. The company has about 36,000 full-time employees worldwide.
As of last December, the Nielsen Company carried $8.5 billion in debt and had $466 million in cash balances, the company said.
Its Business Media segment—which includes about 60 trade shows, 250 digital properties and nearly 30 print titles, including the Hollywood Reporter, Billboard and Mediaweek—reported an operating loss of $251 million, down from a $82 million profit in 2007. Revenue, which accounted for approximately 9 percent of Nielsen's overall sales mix, was $440 million, down 10.1 percent from $490 million in 2007.
In addition to restructuring fees, Nielsen attributed losses in the Business Media unit to "lower advertising revenues caused by industry softness" and a decline in exposition revenues due to "lower exhibitor attendance."
Last June, Nielsen sold American Artist, Drawing, Watercolor and Workshop magazines to crafts and arts publisher Interweave—a unit of Loveland, Colorado-based Aspire Media.
Meet the Author
---