Nielsen Owners Seek $1.75B in IPO

Company files preliminary prospectus with SEC.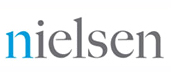 It turns out there was some truth behind the "rumor and speculation." The private equity owners of the Nielsen Company are in fact looking to raise $1.75 billion by way of an initial public offering of its common stock. The company filed a form S-1 preliminary prospectus with the Securities and Exchange Commission Thursday.
As previously reported, Nielsen saw a net income of $48 million through the first quarter of 2010, compared to $2 million last year. However, it reported a year-end net loss of $489 million in 2009, a $589 million loss in 2008 and a $354 million loss in 2007.
Adjusted EBITDA, meanwhile, increased last year by more than 8 percent to $1.31 billion, versus $1.2 billion in 2008. It was up more than 20 percent from an adjusted EBITDA in 2007 of $1.08 billion.
But the company's debt currently outweighs its value. As of March 31, the Nielsen Company carried a total long-term debt (including capital lease obligations) of $8.55 billion. The largest portion of that, or roughly $4.55 billion, is made up of senior secured notes due in 2013 ($3.31 billion) and 2016 ($1.24 billion).
During its first quarter 2010 earnings call in April, Nielsen CFO Brian West declined to comment reports that the company was seeking an IPO, calling them "rumor and speculation."
Nielsen, like other big trade publishers, has been aggressively shedding its magazine publishing assets under the Nielsen Business Media unit. The company sold its eight entertainment and media brands—including The Hollywood Reporter and Billboard—to e5 Global Media in December. In March, Nielsen sold the five brands that made up its travel group to Northstar Travel Media and its four food group brands to Stagnito Media.
After shuttering Editor & Publisher and Kirkus Reviews late last year, and Training in February, Nielsen sold each to separate buyers.
Nielsen's private equity owners include the Carlyle Group, Blackstone Group, Kohlberg Kravis Roberts & Co. and Thomas H. Lee Partners. The firms bought Nielsen in 2006 for roughly $9 billion.
Meet the Author
---