Nielsen: IPO Report is 'Rumor and Speculation'

Company reports first quarter earnings.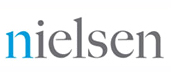 Citing a source familiar with the situation, a recent report indicated that the private equity owners of the Nielsen Company are planning an initial public offering for the company and expect it to value the company (equity and debt) at more than $20 billion. During its first quarter 2010 earnings call Friday, Nielsen CFO Brian West declined to comment on the report, calling it "rumor and speculation."
Meanwhile, the company reported an operating income for the three months ended March 31 $132 million, compared to operating income of $112 million during the same period in 2009. Net income during the period was $42 million, an increase over $5 million through the first three months in 2009. Revenues were roughly $1.2 billion, up about 9 percent from the same period last year.
The results included $3 million in restructuring-related charges versus $5 million in restructuring charges during the first quarter last year, the company says.
First quarter revenues at Nielsen's exhibitions business segment—which includes its magazines—was $49 million. Adjusted operating income for the first three months was $19 million.
Late last year, Nielsen sold off eight media/entertainment brands—including The Hollywood Reporter and Billboard—to media startup e5 Global Media (the deal netted Nielsen $84 million). The company later sold Editor & Publisher and Kirkus Reviews after shuttering both.
Since then, the company has sold its travel group magazine brands to Northstar Travel Media and its group of food magazines to Stagnito Media. Nielsen currently publishes seven magazines.
As of March 31, Nielsen's total debt was $8.57 billion, the company says. Cash balances were $408 million. Nielsen's private equity owners include the Carlyle Group, Blackstone Group, Kohlberg Kravis Roberts & Co. and Thomas H. Lee Partners.
Meet the Author
---