Nielsen Expositions Becomes Emerald Expositions

$950 million sale to Toronto-based Onex Corp. closes with new name.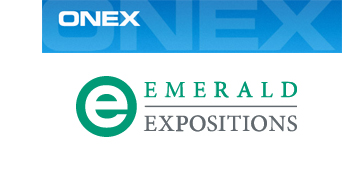 The sale of Nielsen Expositions closed today, with Nielsen Holdings passing the tradeshow business on to Toronto-based Onex Corp. for $950 million. At the same time, it took on a new name, Emerald Expositions.
With more than 65 events each year, including some of the largest in the United States, Emerald is one of the largest tradeshow organizers in the country. However, its revenue of $183 million last year represented only about 3 percent of Nielsen Holdings' revenue for the year.
Its revenue for the year after adjustments for EBITDA was $97 million, meaning the sale price was close to 10 times annual adjusted revenue.
Nielsen Holdings is in the middle of a massive $1.3 million acquisition of Arbitron. Nielsen Holdings CFO Brian West said earlier this year that the cash deal for the tradeshow division would allow Nielsen to reduce the amount of debt it might have had to incur to complete that deal.
Emerald Expositions' portfolio includes Outdoor Retailer Summer and Winter Markets, Interbike and the Kitchen & Bath Industry Show, among other major industry events.
"Generally speaking, since the recession, large tradeshows have been very much in favor," says Jeffrey L. Dearth, partner with DeSilva & Phillips. "Market-leading tradeshows continue to be great cash-flow vehicles. They still have a lot of life left in them."
Emerald CEO David Loechner says in a statement, "The acquisition of our business has given us a partner that will help Emerald pursue new growth opportunities."
According to its first-quarter earnings report, then-Nielsen Expositions had a 7-percent decline in revenue compared to the same quarter a year ago.
Meet the Author
---