Nielsen Enters Online Content Protection Market

Will use digital watermarking to monitor video content on Web.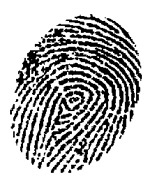 Media research giant Nielsen has teamed up with identity and media management firm the Digimarc Corporation to offer an online content protection service tailored specifically for media companies.
The new product, called the "Nielsen Digital Media Manager," will use digital watermarking and fingerprinting technology to help media companies monitor and manage the distribution of their video content around the Web. The product is targeted to media companies as well as social networks, peer-to-peer service groups and user-generated content sites.
"We believe these services will stimulate the growth of online video distribution, to the benefit of consumers, content providers and distributors," Nielsen chairman and CEO David Calhoun said in a statement. "Until now, the lack of an independent, industry-accepted identification and tracking service has limited the transactions that allow the delivery of media content over the Internet."
Nielsen is the latest to join the online content protection market. A number of specialist firms offer digital watermaking products, and Google recently developed a similar service for YouTube. Nielsen already uses a similar digital watermaking product to encode 95 percent of national television programming for its television ratings service.
Nielsen and Digimarc plan also to digitally watermark DVD's, movies, music, video games and other content in subsequent phases of the product roll-out.
Meet the Author
---