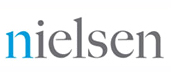 There have been plenty of cutbacks across the magazine publishing industry, but, at least to this point, the various e-mail functions within Outlook have been spared. That is, until now.
The following memo, distributed to Nielsen employees today, sounds like it was taken straight from a script for NBC's The Office.
Unfortunately, I'm told, it's all-too-real.
"REPLY TO ALL" FUNCTION TO BE DISABLED

A Message from Andrew Cawood

In December, the Nielsen Executive Council (NEC) held an Act Now! event to review suggestions from across the business that would eliminate bureaucracy and inefficiency. Beginning Thursday, January 29, we will implement one of the approved recommendations: removing the "Reply to All" functionality from Microsoft Outlook.

We have noticed that the "Reply to All" functionality results in unnecessary inbox clutter. Beginning Thursday we will eliminate this function, allowing you to reply only to the sender. Responders who want to copy all can do so by selecting the names or using a distribution list.

Eliminating the "Reply to All" function will:

• Require us to copy only those who need to be involved in an e-mail conversation
• Reduce non-essential messages in mailboxes, freeing up our time as well as server space

This is one of the many changes being implemented as a result of the NEC Act Now! initiative. If you have any suggestions on how we can continue to improve the way we work, please send your comments to Nielsen Communications [mailto: REDACTED].

Andrew Cawood
Chief Information Officer
Frightening.