Nielsen Combines Media, Entertainment Brands

New media and entertainment division includes Adweek Media, Billboard, more.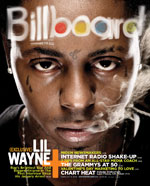 Nielsen Business Media said it has combined its AdweekMedia and entertainment groups under a newly-created media and entertainment division.
"This is part of an ongoing strategy to better integrate and align our businesses," a Nielsen spokesperson wrote in an e-mail to FOLIO:. "About a year ago we created the entertainment group by bringing together two separate film and music groups. This move simply expands that entertainment group to include the media brands, and is just another step in harnessing the collective resources and strengths of those brands."
No layoffs were made and no magazine products were closed in association with the reorganization, the spokesperson said.
Nielsen's AdweekMedia group includes Adweek, Brandweek, Mediaweek and Editor & Publisher magazines, as well as the Clio Awards. The entertainment group is made up of several products, including The Hollywood Reporter and Billboard.
"There are some common advertisers across the brands, so it will definitely be a benefit as a result of the alignment, but not something that drove the decision," the spokesperson wrote.
The new media and entertainment will be led by senior vice president Gerry Byrne, who most recently oversaw Nielsen's entertainment group. Also, marketing, media and visual art group senior vice president Sabrina Crow will take on the additional responsibility of corporate planning and developing, including strategic planning and M&A activities, the company said.
Crow will continue to oversee the travel, training, photo, jewelry, food and real estate brands, which Nielsen regrouped under Brand Media Group.
Last fall, Nielsen combined content development and distribution for Adweek, Brandweek and Mediaweek magazines under one editorial organization. In November, the company traded media rates and data provider SRDS to U.K.-based ad agency the WPP Group in exchange for the remaining 50 percent stake in AGBNielsen Media Research.
Meet the Author
---