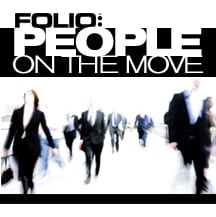 Hearst Magazines has announced the formation of Hearst Autos and named Nick Matarazzo president of the newly formed company. Matarazzo will continue to report to Hearst president and CEO Steven R. Swartz and Hearst Magazines president David Carey.
Consumer brands Car and Driver, Road & Track, business-to-business media solutions company Jumpstart Automotive Group, and Veretech Holdings, Inc., are joining together as Hearst Autos.
"Our mission is to help consumers make informed buying decisions. We will continue to refine our industry-leading tools and products, leverage our proprietary data, and integrate credible editorial and consumer insights to serve our vast, exclusive audience," Matarazzo said.
Previously, Matarazzo served as CEO of Jumpstart Automotive Group, refining the company's mission and strategy. He also drove five straight years of record-breaking revenue growth.
"Nick is an admired executive, who has built Jumpstart into one of Hearst Magazines' top-performing digital assets," said Carey. "The ultimate 'car guy,' Nick was at the forefront of digital automotive marketing and understands the power of technology and data to deliver a frictionless experience that connects car-buying consumers to auto manufacturers and dealers."
Prior to joining Hearst Magazines, Matarazzo rose through the sales and marketing organization of Hachette Filipacchi U.S. Most recently, he served as executive vice president, group publishing director of the Men's Enthusiast Network, responsible for sales, marketing, and content strategies for eight brands, which he transformed into multi-media platforms.
---
Here are the rest of this week's people on the move:
The New York Times has named Elizabeth Spayd its new public editor, succeeding Margaret Sullivan, who is joining WaPo as a media columnist. Spayd joins the company from The Columbia Journalism Review, where she served as editor and publisher. Previously, she was the managing editor for The Washington Post.
Additionally, Allan Beaufour will join The New York Times as vice president, engineering. Most recently, Beaufour served as head of engineering at the healthcare startup Sum.
Jason Wagenheim and Megan Gilbert have joined Fusion's revenue team, as senior VP of brand partnerships and head of revenue, and director of branded content for Lightworks, respectively. Previously, Wagenheim worked at Vanity Fair, Teen Vogue, and Entertainment Weekly. Gilbert comes to Fusion from Gawker Media, where she was Studio@Gawker's content director.
Southern Living announced Diane DePaul will assume the role of Associate Publisher, starting this month, where she will work closely with publisher Ron King on all sales efforts for the brand. Most recently, DePaul served as associate publisher of Marie Claire at Hearst. She has also worked at Condé Nast as associate publisher of Gourmet from 2008-2009 and associate publisher of Allure from 2004-2008.
Clare Gorman, Simon Reed, and Danny Doyle have all joined Hearst Magazines International, as director of sales operations, international trading director, and head of digital advertising operations, UK and EMEA, respectively. Previously, Gorman served as senior director of international business operations at AOL. Reed also previously worked for AOL, as director of trading, EMEA. Doyle joins HMI from The Guardian, where he was deputy ad operations manager of commercial and development.
Business Insider has named Oliver Darcy as its politics editor, effective June 6. Darcy joins the company from The Blaze, where he served as deputy managing editor.
Vox Media has temporarily suspended Nick Solares, restaurant editor for Eater.com, after he apologized for participating in New York City's skinhead punk rock scene in the 1980s.
Forbes Media has seen three executives leave the company: Fred Poust, who ran the conference business, Bruce Upbin, vice president and managing editor of technology, and Wendy Furrer Egan, senior director of edit publicity. All three have chosen to leave the company of their own accord.
NowThis Media has named Tina Exarhos its first chief marketing officer. She will also join Lerer Hippeau Ventures, which seeded NowThis, as marketing advisor. Most recently, Exarhos served as MTV's CMO and executive VP.
Boston Consulting Group's (BCG) Paul Zwillenberg has been named Daily Mail & General Trust's new CEO, effective June 1. Zwillenberg currently serves as head of BCG's media unit.
Active Interest Media has named Collin Stewart director of consumer marketing for AIM's Healthy Living Group, where he will drive the strategic direction of and marketing for AIM Healthy University, and support marketing for all consumer offerings. Previously, Stewart was director of growth marketing at Craftsy.
Jason Abbruzzese has been promoted to business editor at Mashable. Previously, he served as a business reporter, covering media and telecom.
Ed Romano has announced he will retire as vice chairman of Warner Bros. at the end of June. He will take on a consulting role for the company.