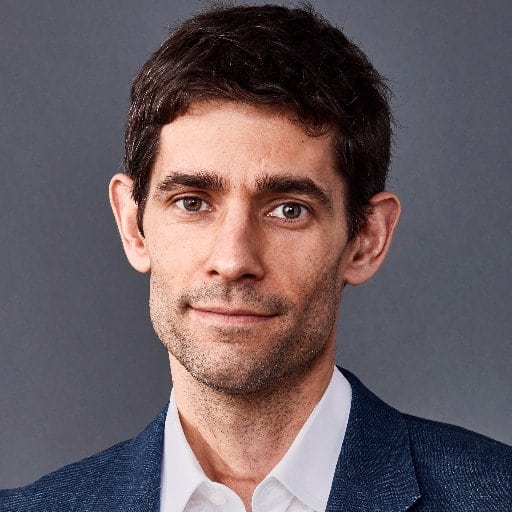 Nicholas Thompson still dresses like he's at The New Yorker. "It's a relaxed suit," he says, "I don't have a jacket on." But in the crowd of comfortable-looking bicycle commuters at Wired, where he took over as editor-in-chief last month, he sort of stands out.
Otherwise, Thompson says, there's little in the way of cultural gap between The New Yorker, where he spent seven years as digital editor, and Condé Nast's San Francisco-based magazine. "The culture at Wired is that people work hard, and talk to each other and are friendly," he tells Folio: on a recent visit to Wired's Manhattan office. "The culture at The New Yorker is that people work hard, and talk to each other and are friendly."
It's a homecoming for Thompson, who edited at Wired from 2005 to 2010. Now he's approaching his new role as any seasoned reporter might — wandering the newsroom asking the experts what it's like to work at the magazine.
"The first day, I went around and tried to talk to as many people as I could. I just sat at their desks and talked about what they did and what they thought we should do in the future," Thompson tells Folio:.
As with any inauguration, there were decisions to be made. With his first full issue coming out in April, Thompson had to choose a cover story and implement design changes early on. The new print edition will have higher readability, with larger margins between text and images, and no more jump pages or tiny fonts. There were also "negotiations that had to be made on the business side."
"Fortunately, there were no HR crises when I showed up."
Well, sort of. Thompson quickly filled two key positions, open since the changing of the guard. David Moretti was promoted to creative director when Billy Sorrentino left for Apple. In mid-February, Andrea Valdez was hired as editor of Wired.com, replacing Joe Brown, who left in August to run Popular Mechanics.
Thompson expects to keep on hiring, and is looking to expand his writing staff — "as many as I can, depending on how much money we find in the couch" — until he builds an empire of writers with personal brands as developed as the Stanley Chow–caricatured Twitter profiles one sees from New Yorker staffers.
Until then, he's got an issue to produce.
"Should Wired cover the Super Bowl? That was one of our first ideas meetings…the whole world is online, they're all looking for interesting things. We need to find a way to write about things that is distinct and that we can do better than anyone else."