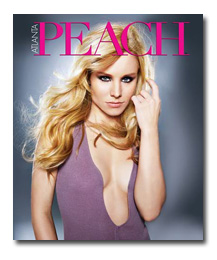 Luxury regional lifestyle publisher Niche Media has shuttered Atlanta Peach magazine. The December issue will be its last.
The monthly was folded in order for Niche to "focus resources and energy on the strategic investments that are best suited to continue our growth objectives for the future success of our business," founder Jerry Powers said in a statement.
The magazine's Web site also was shut down.
It was not immediately clear what would become of the magazines employees (there were fewer than 10). Niche Media CEO Jason Binn did not immediately return a request for comment.
Powers, who founded Ocean Drive Media, launched Atlanta Peach in 2006. Initial circulation was about 50,000—mostly controlled with copies going into retail outlets, hotels and mailed direct to high-end home owners.
In fall 2007, Niche Media finalized an agreement that effectively unified its operations with Ocean Drive Media and Greenspun Media Group.
The closing of Atlanta Peach comes a little more than a month after Niche Media announced a restructuring to reduce staffing redundancies. Owner Greenspun recently reduced its workforce by about 10 percent.