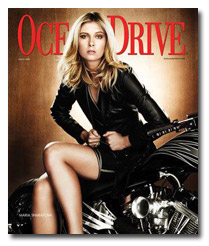 After a week full of reports about layoffs at its various products, Niche Media has confirmed that the company has undergone a restructuring.
Over the past two years, owner Greenspun Corp. has taken what it calls an "aggressive approach" to its expansion, having acquired Niche Media, the Ocean Drive Media Group and Philadelphia Style magazine. All have been operated under Niche Media.
"Each of the acquired businesses were self-sufficient and, to an extent, operated independently," Niche Media CEO Jason Binn told FOLIO:. "This restructuring was a way for Niche to realize its operating efficiencies, leverage its resources and reduce the redundancies in order for us to expand our business into 2009 as a stronger company—unified under one umbrella."
While Binn declined to comment on the number of employees cut as a result of the restructuring, a well-placed source who wished to remain anonymous told FOLIO: the cuts were "in low single-digit percentage" of the company's overall workforce.
The restructuring and layoffs come of the heels of a reported 10 percent workforce reduction at Greenspun.
Consolidating and Expanding
In a statement, the company said it was expanding its custom publishing division and was promoting Ocean Drive magazine editor-in-chief Glenn Albin to editorial director, and former art director Carlos Suarez to creative director of Niche Media. In their newly-created roles, Albin and Suarez will be responsible for growing each publication's editorial teams and strengthening each "local presence," the company says.
According to the source, Niche management has been tasked with "hiring upwards of 25 new people over next few months."
Niche says it plans to increase frequency in 2009 from six to eight issues per year at Boston Common, Capitol File and Philadelphia Style magazines. Los Angeles Confidential will increase frequency from eight to 10 issues per year.
"Niche Media has grown 15 to 20 percent per year on average," Binn said. "These developments will propel us into our next phase."