Is This Really the Nicest Guy in Publishing?

The New York Observer's flowery profile of David Carey.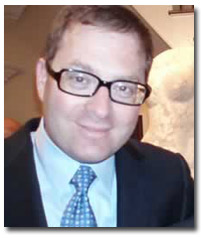 Don't get me wrong. I like David Carey. I've met the new Condé Nast group president just a handful of times, and he seems softspoken, smart, funny. Sweet, even. And I count him as one of my Facebook friends.
Still, if I were doing a profile on the heir apparent to Condé Nast CEO Chuck Townsend—as the New York Observer did this week—I'd surely dig a little deeper than, say, Condé cronies like David Remnick—or Carey's weakness for office cantaloupe and fruit smoothies—to paint a picture of the guy.
Here are some of the quotes about Carey the Observer managed to squeeze into its 1,363-word profile:
"I always heard he was a good guy." (Former Condé executive Ron Galotti)
"David Carey certainly embodies, in the best sense, the Condé Nast of now." (Remnick)
"Carey is the sort of publisher you 'hate competing against because he's so good.'" (Graydon Carter)
"Carey is very nimble intellectually. He will not allow himself to fail." (Remnick)
"David inspires people to do the very best. You want to be smart for David." (William Li, who succeeded Carey as Portfolio publisher)
"Also, I like the fact that like me, he has four kids." (Carter)
And that doesn't include this passage:
The quiet, contented face of a millennial Man in the Gray Flannel Suit with a slight spare tire around his middle, leaving the Beemer at the Metro-North station to chug into work. There's also a Toyota Sienna, "the best one on the market," in the garage back home—Mr. Carey's choice for corporate car. "Alas," he e-mailed OTR, "minivans are something I know about." And then: a frowny-face emoticon.
Looking for the darker (OK, maybe olive-colored) side of David Carey? I was too. Maybe he really is that nice.
For more Carey love (we're not above it!) check out our video interview with him at the FOLIO: show last year.
Meet the Author
---