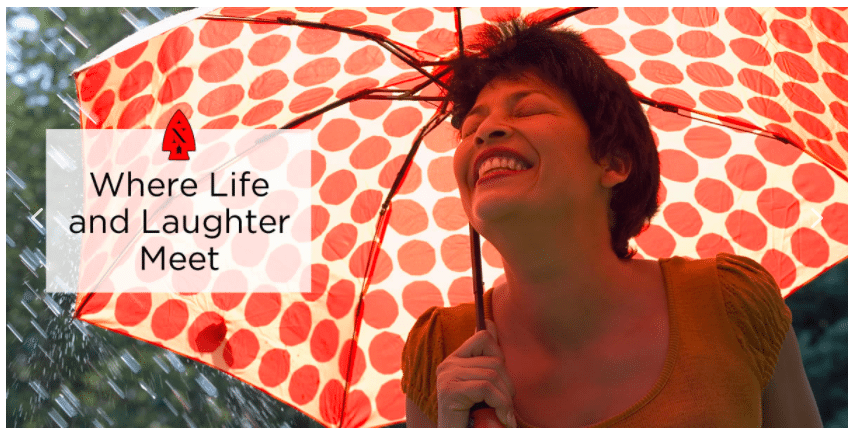 ---
Jeannie Ralston didn't like what she saw.
Like many women of a certain age, her youngest son had gone off to college, and facing a time of transition, she looked online for solace or advice for women going through the same experience.
"Often, I found the tone to be a little bit condescending or acting as if I'm about to step off a cliff," Ralston says. "I didn't feel like anything I found was really speaking to me. Inside, I feel the same as I did when I was 29. My friends and I, we talk about the same things, we laugh about the same things."
A seasoned editor and freelance writer whose career has featured stops at Allure, Ladies Home Journal, and Parenting, and whose work has appeared in a litany of national magazines, Ralston saw an opportunity.
Partnering with her longtime friend (and first investor), Lori Seekatz, who provided the business acumen, Ralston conceived her latest venture: NextTribe, an online magazine for women over 45, which officially launched in May.
"Lori and I put our heads together to determine the tone. We knew the focus had to be on great writing. I love humor. I love irreverence. If you get older without a sense of humor, there's no hope for you."
Pointing to last year's closure of Meredith's More magazine, Ralston says there's a demand among professional writers for an outlet that speaks to older women on their terms, just as there is among readers.
---
---
As such, she's recruited a formidable stable of contributing writers, including Newsweek political correspondent Nina Burleigh; Suzanne Braun Levine, the first female editor of Columbia Journalism Review; and Sheila Nevins, the president of HBO Documentary Films; among numerous other novelists and national magazine writers — all of whom fall within NextTribe's target demo, and all of whom are paid for their contributions.
Under the tagline, "Age Boldly," NextTribe's often service-oriented pieces range from tips on how to incorporate leopard print into one's wardrobe or relieve back pain to how to make friends in a new city or deal with depression, almost always incorporating intimate, personal accounts from the writers' own lives.
"It's just fascinating to me that more people aren't talking to us," Ralston continues, speaking of women over the age of 45. "We really feel like we're at our peak in many ways. We aren't ready to leave the stage. We want to stay. I really want to show people that our demographic is very engaged."
In order to bring NextTribe, as Ralston terms it, "from URL to IRL," coinciding with the magazine's online content is an offline, "real life social network," a type of membership club that readers can join to meet up with each other in-person.
"We want our members to see the value of being part of the group. At some point we might charge a monthly fee, but what we are trying to do is test the theory in Austin, and then scale it to other cities and communities."
The first gathering, in Austin, attracted 150 women, three-times the number Ralston anticipated. The most ambitious in-person event for NextTribe to date is a seven-day trip, occurring this week, to Central Mexico to celebrate the Day of the Dead. Announced in the spring, the trip sold out in June. A week-long beach yoga trip, to Mexico's southern coast, is planned for March.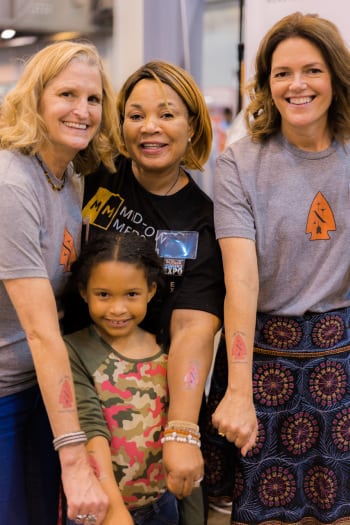 "We've seen women show up to these things," says Ralston. "They're excited that someone is talking to them."
The goal, eventually, is to monetize NextTribe chiefly through sponsorships — demonstrating to marketers that women over 45 have disposable income and are willing to spend it, and that NextTribe provides an effective platform from which to reach them.
Ralston and her publisher, Michele Martell (NextTribe's only other full-time staffer) have already partnered with California Closets on both in-person events and online content (although Ralston is quick to point out that NextTribe does not produce "advertorials"), but the two have lofty ambitions when it comes to potential partners.
"We really want travel brands: hotels, airlines," adds Ralston. "We conducted a reader survey, and found that our audience is highly interested in adventure travel, which surprised me. Another area Michele identified is pet products. There are all kinds of fashion and beauty brands we'll target as well. And of course, wine and alcohol."
To get the word out on a limited budget, the NextTribe team relies heavily on both Facebook and old-fashioned word-of-mouth, hoping that when a reader discovers NextTribe, she shares it with friends and family.
"I hear from people all over, 'My friend just told me about you; I've been looking for something like this.'" Ralston says. "It's a lot of testing what works and seeing what people respond to."
Two of NextTribe's most successful posts to date, Ralston says, have been an August post by author and Ready magazine founder Gail Dudley, titled "Why I Joined the 'I Don't Care' Club," and a first-person account from Teresa Elliott observing Italian women flaunting their bikini bodies on the beach without fear of embarrassment or self-consciousness.
True to NextTribe's irreverent spirit, the latter of the two features a prominent, "Fuck it," in the first paragraph.
Rounding out Ralston's team as part-time staffers are a copy editor, an events specialist, a site director, an editor for the website's new "HotFlash" news section, and a marketing/social media coordinator — all of whom, like NextTribe's contributors, are women over the age of 45.
"We have an opportunity to reach women and make them feel understood, and not like a stereotype," says Ralston. "They're accomplished and engaged and they look great and they have style. They're not ready to just go off quietly."
Given the pace at which the site has amassed 32,000 unique monthly visitors and over 4,600 subscribers from scratch, neither, it seems, is NextTribe.