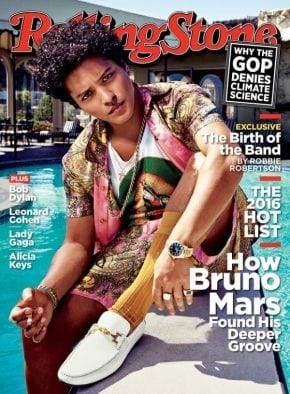 Following a topsy turvy series of negotiations, Wenner Media found a buyer for Us Weekly, after putting it on the block last December. American Media Inc. prevailed even though it was temporarily scrubbed as a potential buyer, and David Pecker's publishing company, which already owns competitive titles like National Enquirer, Star and Ok!, acquired the brand for a whopping $100 million.
If you hadn't already heard this, I will give you a minute to process the fact that a single weekly magazine brand sold for $100 million in 2017. Ok, kidding aside, it's a big chunk of change, especially for just one brand that didn't also come with a suite of proprietary tech products like it's own CMS or DSP—like what Forbes Media was able to package when it sold for $475 million in 2014. So magazine media should be feeling pretty good about itself in the wake of this sale. It's confirmation that legacy magazine brands still have value.
But as those in and around magazine media start to unpack this sale and talk about what it means for Us Weekly, its staff, and how this will better position AMI, the impact on Wenner Media might get left out of the conversation. So with that in mind, I'd like to suggest where the company should go from here now that it has liquidity to work with.
In an interview with The Wall Street Journal, chief digital officer Gus Wenner said the company plans to use that money to pay down debts and make strategic investments. Then days later he indicated the company is officially debt free. That's good news, presuming the company left some cash in the bank to spend. But since I don't know what investments the company might make or it's strategic vision, allow me to offer my two cents. First, let's review its remaining portfolio—Rolling Stone (51% ownership, after it sold off the remaining 49% to the Singapore company BandLab last fall),  and Men's Journal. No disrespect to Men's Journal, it's a truly quality publication. Perhaps one that another publisher should consider purchasing? Yes, that is a not-so-subtle hint that maybe Wenner should move Men's Journal and add even more cash to the coffer. To do what? Invest into its flagship iconic brand.
Rolling Stone is cool, even at 50. It always has been, and it always should be. It doesn't matter which generation is reading it; it's smart, edgy and young people value its general aesthetic. And let's not forget that getting on the cover of that magazine is still a true indicator that somebody "made it." Sure, it's taken its lumps over the past few years. First with the tasteless cover image of Dzhokahar Tsarnaev, the convicted accomplice in the Boston Marathon bombing. Followed by the erroneous "A Rape on Campus" feature it published, which brought lawsuits and tarnished the brand's otherwise stellar journalistic record. Nevertheless, it's a powerful brand, with great content, and limitless potential. There's no reason Rolling Stone couldn't go toe-to-toe with Vice Media or Univision, who are both making aggressive plays to capitalize on "cool."
So how does it do it, assuming it has enough money, and the support of its minority stakeholder? Video, of course. More specifically, original, scripted and unscripted OTT video, along with more mobile social video, and maybe even a cable network that could rival Fusion and Viceland (I heard NBC has an open network slot since Esquire TV is ending its run this summer… just sayin'). In all seriousness, how has this brand not already done this? It does have video assets, and Gus Wenner says its digital business is growing (although it doesn't participate in the Magazine Media 360º Brand Audience Report, so the level of success is unclear), but to compete with the new wave of hip Millennial media houses, it will need to step up its video game big time, and go beyond being a magazine with digital content and supporting video content. It needs to be an all-in, multichannel media brand.
Word is BandLab wants to proliferate the Rolling Stone brand internationally with licensing and merchandising opportunities. Great. That's a sound plan, but it can't rely on just its iconic branding the same way Playboy does to some degree, at least not in my opinion. It has incredible access to musicians and A-list celebrities, and it needs to optimize that and build out more video programming around that.
Rolling Stone is the perfect brand to think this big, so hopefully Wenner Media takes my advice.