Next Steps in Social

A Q&A with The Nation editor and publisher Katrina vanden Heuvel.
Publishers are well into their social strategies, but fewer are paying close attention to two emerging aspects: Letting social become a two-way discussion, rather than a one-way push  mechanism; and understanding the motivating factors behind content sharing.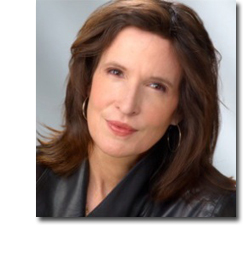 Here, Katrina vanden Heuvel [pictured], editor and publisher of The Nation and a featured panelist in FOLIO: and min's MediaMashup event on April 16 in New York, describes how social strategies have evolved for her magazine and what new efforts are underway to expand engagement.
FOLIO: Describe how the social strategy for The Nation has evolved.
Katrina vanden Heuvel: The Nation was an early and aggressive adopter of social media: we were quick to implement comments at TheNation.com, to build a Facebook page and to be very active on Twitter, both the magazine and many of the individual editors and reporters. We won a "Shorty Award" in Politics in 2010 for our Twitter feed, which we were really proud of. Our initial strategy was really about trying new things and about building page views—we were doing social media because we wanted inbound traffic.
Like many media outlets, though, our strategy has evolved to reflect "social" as a conversation and a two-way enterprise. We built a Ning site for our "Nation Builder" donor community, where people can discuss politics, books and issues. We've aggressively integrated user comments and tweets into the architecture of our site. Our Facebook page has 60,000 fans and we've ceded some control of the "inbound traffic" model and just accepted, happily, that people are going to talk about our articles on Facebook—and we curate that community with a very light touch.  And just this month we established a new NationAction Twitter feed to amplify our online "take action" calls and reporting on activism and to connect our followers to activist groups working on issues they care about. Its not just politics either—one of our most read stories on our site last week was about ABC's "Scandal," which has a really devoted fan base. That piece was huge on social media, with most of the discussion happening on fansites and on Facebook. We're really thrilled about that and are glad people love the writing.
FOLIO: What are some insights you've learned about your audience and how they use social media in the context of your brand?
vanden Heuvel: Our audience wants two things: They want to debate, and they want to act. They are highly engaged, highly motivated and they care deeply about the issues we're reporting on. So the shift we described above, from simply capturing the inbound links to creating a real experience, is all about meeting these needs.
In the context of our brand, our audience uses social a few ways. We see our content shared to persuade friends and family and educate them about issues; we see articles and commentary shared to inspire and encourage action; we know readers appreciate  our perspective on sports and pop culture, which they see as being covering from a very unique viewpoint. And we know from our research and understanding of our audience that Nation readers use social media as a way to be engaged in politics and social change.  Bottom line, they're using social media in the context of The Nation as a gateway into activism.
FOLIO: Briefly, what are some key initiatives you've got in the pipeline that will expand or leverage your social initiatives?
vanden Heuvel: We're most excited about this focus on action and activism. We launched the NationAction Twitter feed, which amplifies "action calls" that are popular features on our site—open letters to politicians and decision makers. (Here is an example.) There is discussion on Facebook, there is an email component, and of course these are issues that are covered broadly through our reporting. So we're creating a virtuous circle, where across all our platforms we're educating our readers about issues and ideas and giving them opportunities to discuss, act and engage. Much of it is housed at our new activism page.
FOLIO: Social and politics are particularly well-suited for each other, how can The Nation most effectively tap into this?
vanden Heuvel: We're doing it a few ways.
First, through initiatives like the project described above—intentional efforts to use social to engage people in politics.  
Second, it's about good reporting. This week, for instance, we had tremendous analysis of the Supreme Court gay marriage hearings live from DC. And The Nation has a strong and abiding commitment to investigative reporting which often leads to action, as we report revelations that later make their way into the mainstream media. You see that on an issue like unmanned drones, where The Nation's Jeremy Scahill has been covering the issue for years, and now has a book and a film coming out later this Spring, Dirty Wars, that are going to be very significant and are going to drive really intense discussion on social media.
Finally, I believe we cover issues that are off the radar in traditional political coverage but that people want to read about, like our poverty blog, our continued attention to labor organizing, and our coverage of what's happening on campuses and among various social movements—environmental, immigrant rights, women's rights, economic justice, etc. People who are interested in these issues seek them out and look for this content on social media—and they find us. Politics are about more than a horse race and who's "up or down," and social is a place where passion for particular causes and interests can really find a home.
Have a question you'd like to ask Katrina vanden Heuvel? Tweet @FOLIOMag with the #MediaMashup hash tag and we'll ask your question live on April 16. If you're looking to better understand how your brands can thrive in a converged media landscape, register now for FOLIO: and min's MediaMashup event on April 16.
Meet the Author
---