Nexstar Set to Finalize Media General Offer

$2.2 billion dollar offer would leave Meredith a four-day window to counter.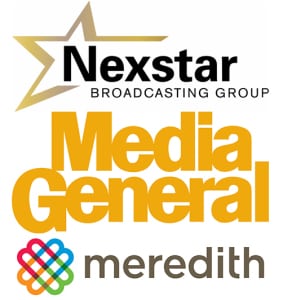 Nexstar Broadcasting Group is set to finalize its proposal to buy Media General, and a deal could be coming as soon as today.
Nexstar is offering to pay $17.50 per share, or about $2.2 billion, reports Bloomberg Business, citing people familiar with the deal.
The telecommunications company originally submitted an unsolicited proposal to acquire Media General in September, a deal that, if made, would scuttle Media General's earlier-agreed-upon $2.4 billion purchase of Meredith Corp. Media General rejected that proposal, but was granted a waiver by Meredith to pass on non-public information to Nexstar, and the two officially opened negotiations in November.
At the time, Meredith released a statement acknowledging Media General's fiduciary responsibility to explore the proposed acquisition by Nexstar, but that it remained confident that a Meredith/Media General merger would "generate superior shareholder value."
Nexstar's latest proposal is said to consist of about 60 percent cash and 40 percent stock, while Media General's debt totals about $2.3 billion, according to Bloomberg.
Despite the negotiations, Media General's board of directors have recommended staying the course with the Meredith acquisition, a move that would prevent a Nexstar takeover.
Meet the Author
---